outdoor sculptures
page 2/13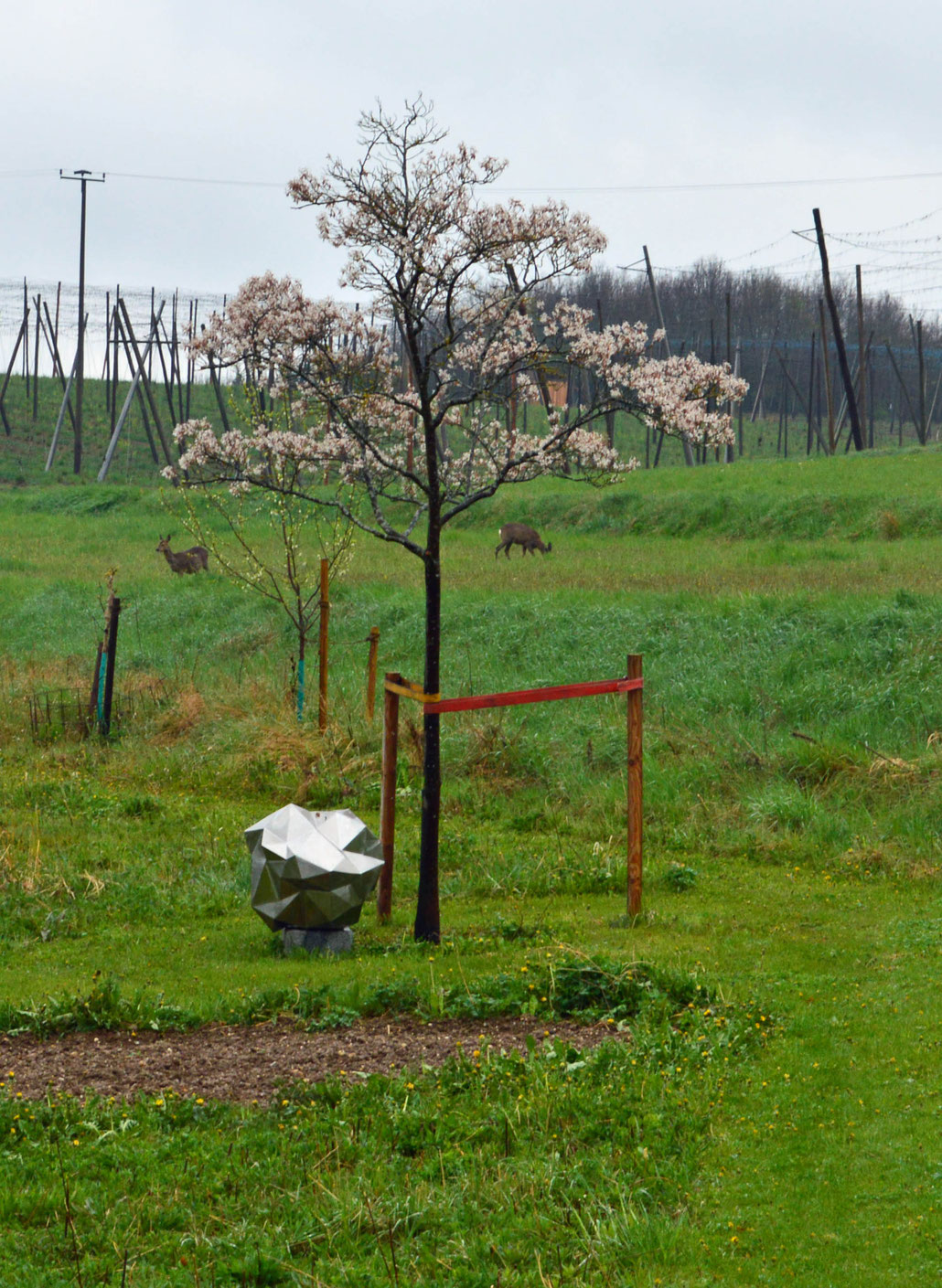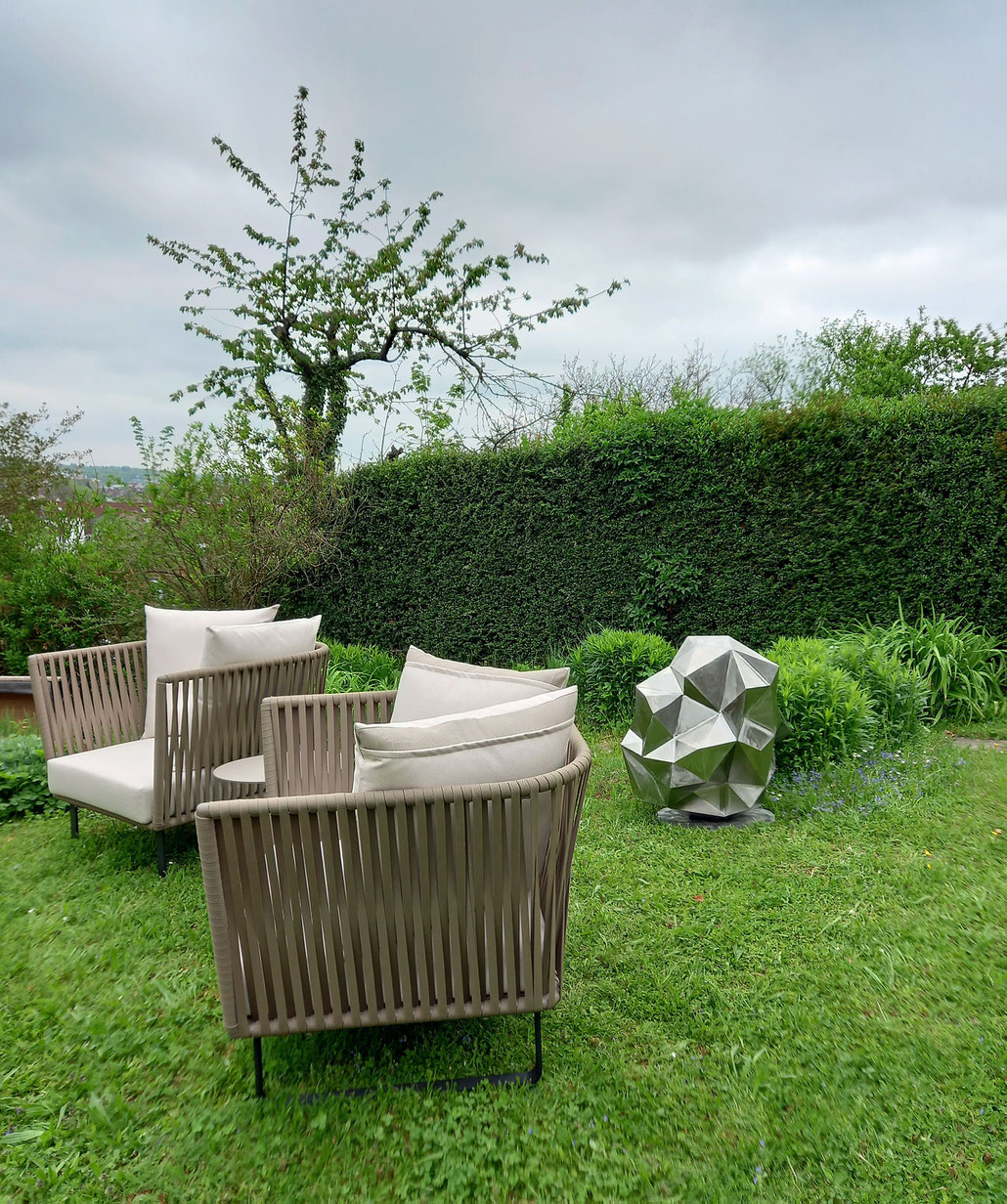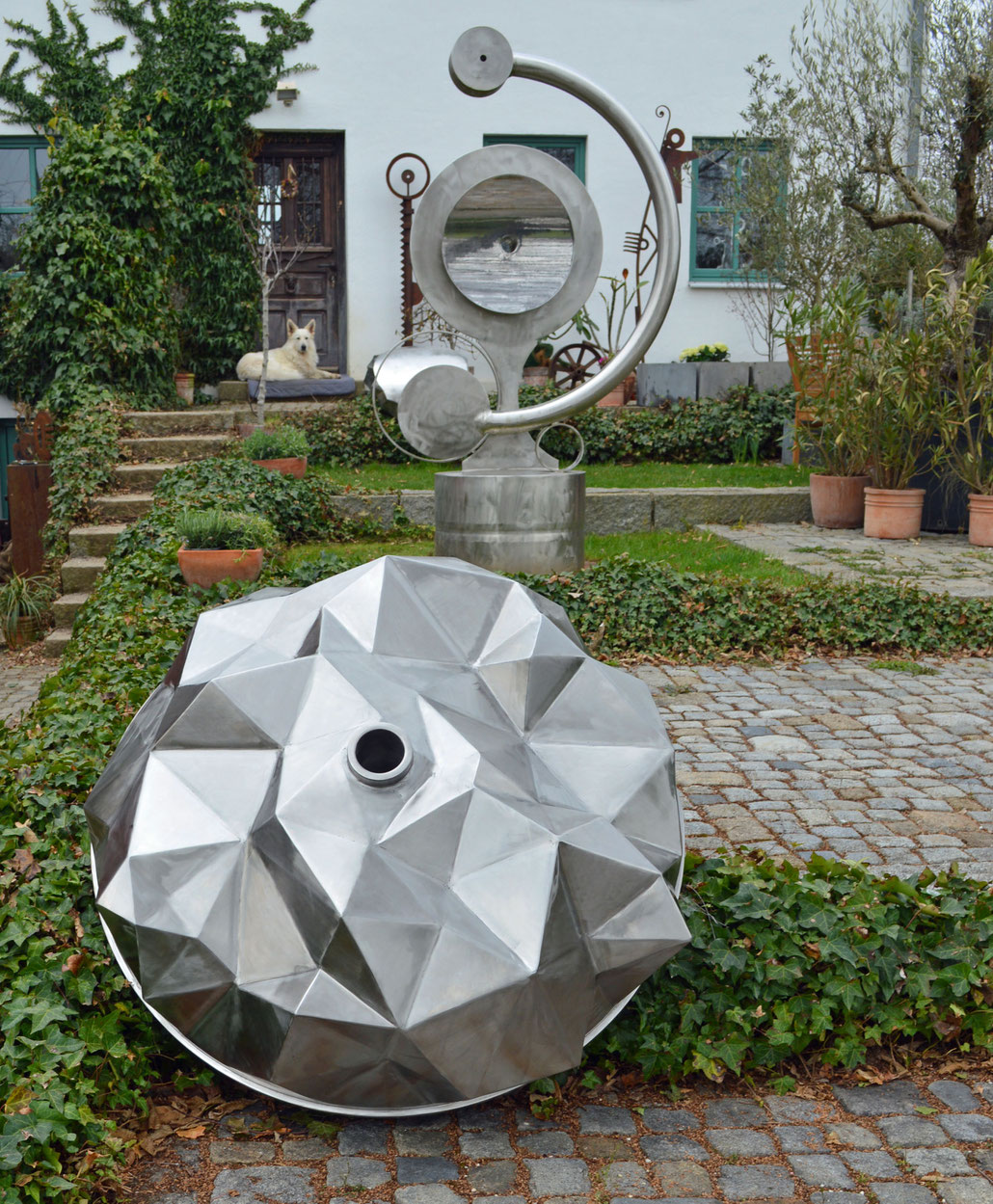 Crushed-Cans-Series: DIET
Crushed-Cans-Series: ZERO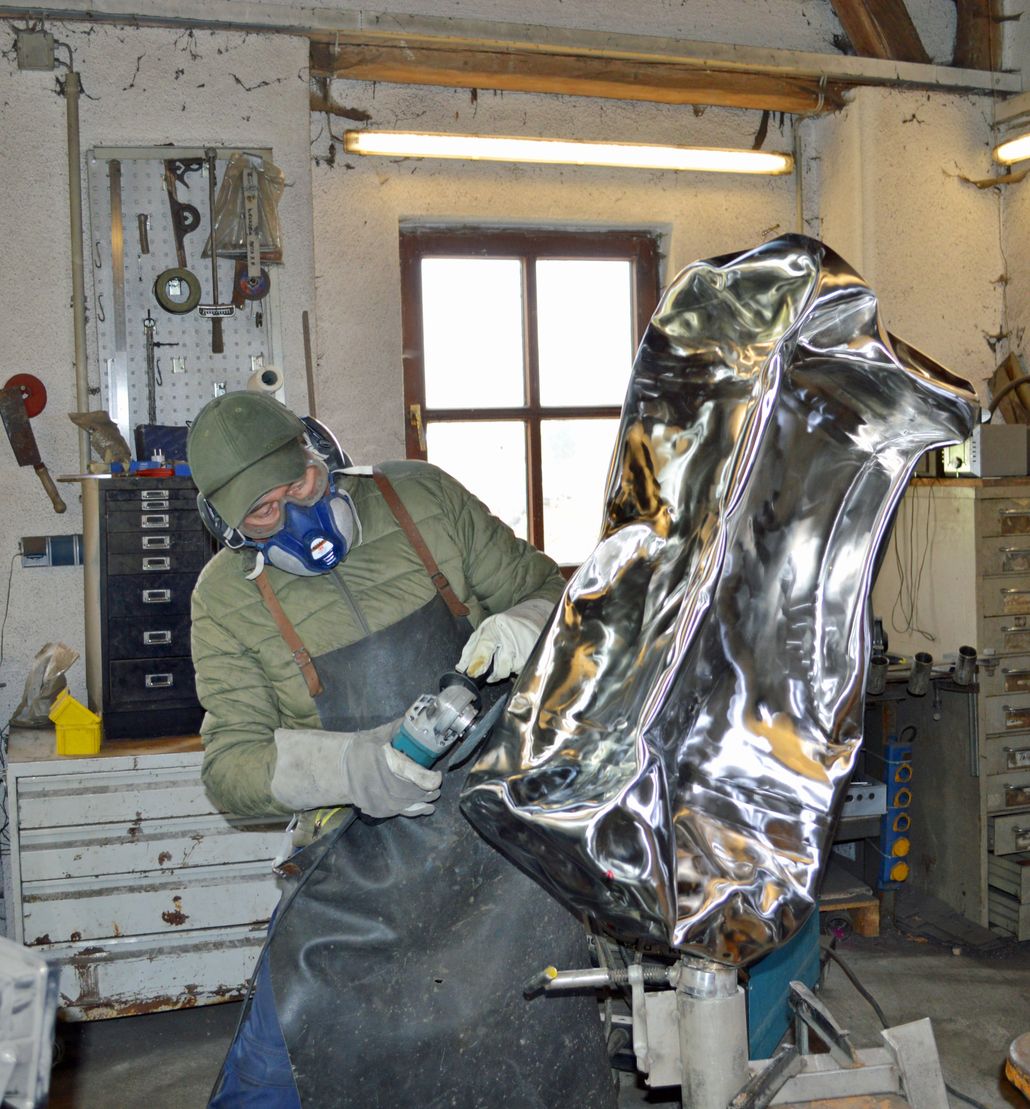 Scale 1:10 model for LA COPPIA REALE
Corten-steel, 410 x 220 x 200 cm
LA COPPIA REALE will be set up behind the pool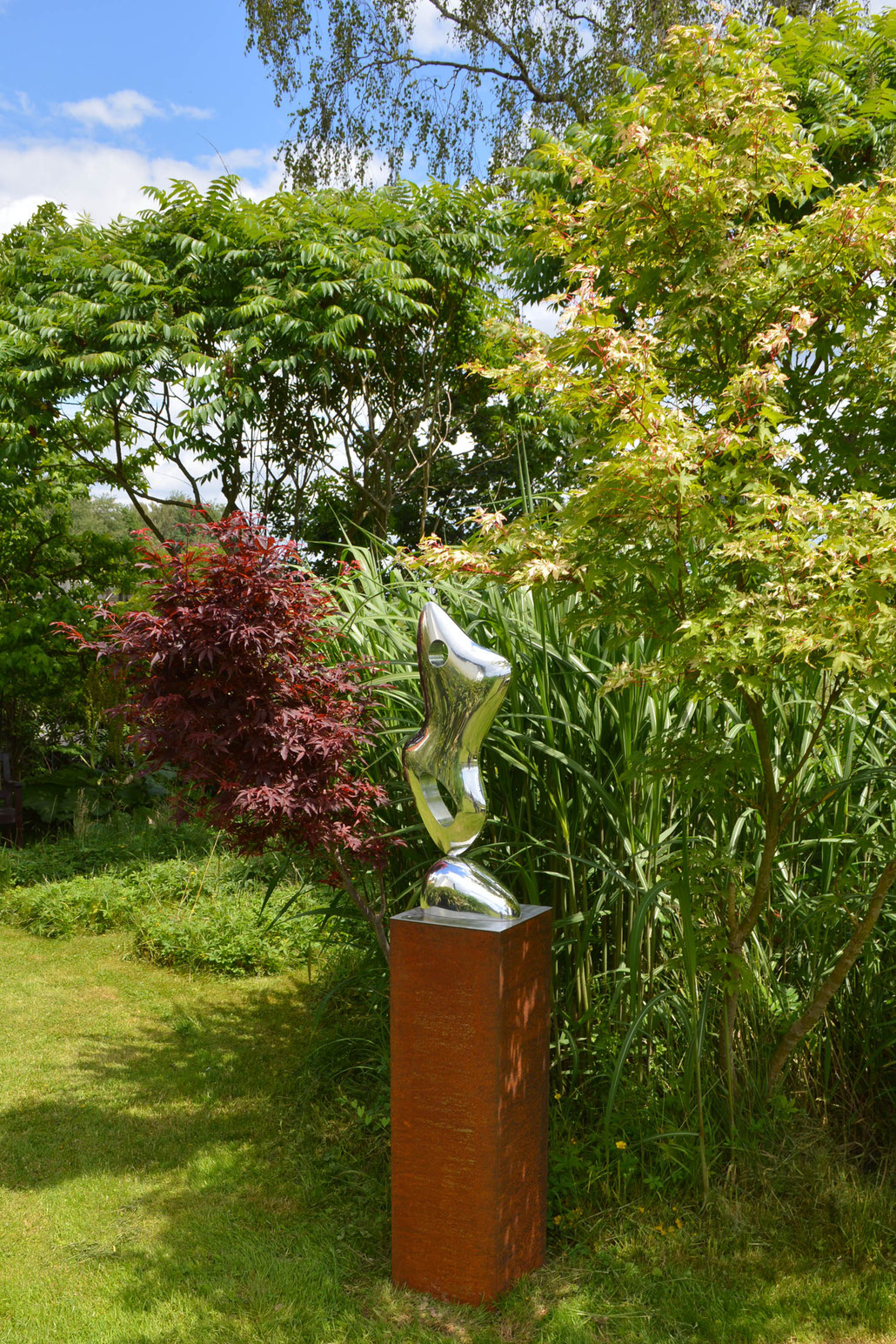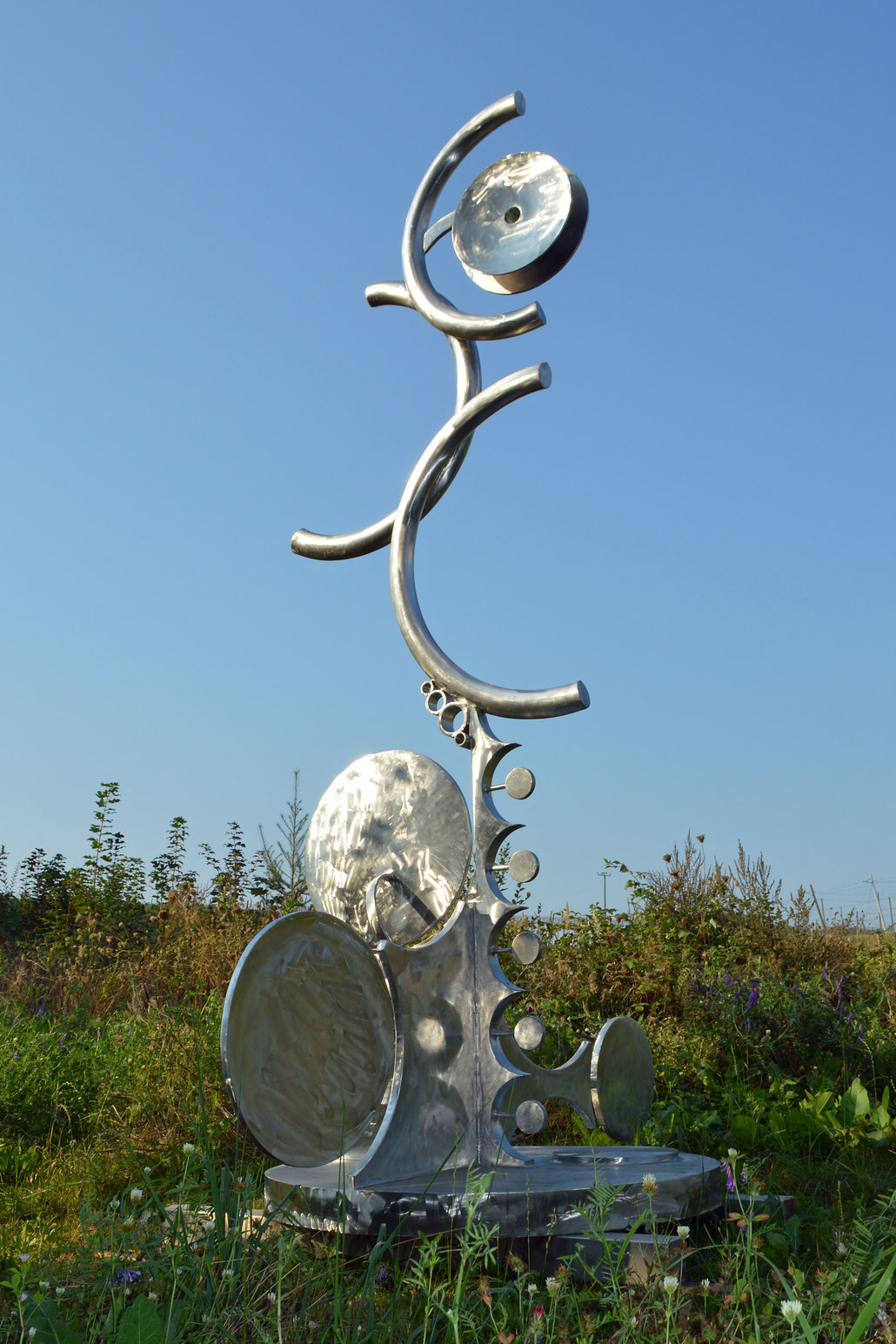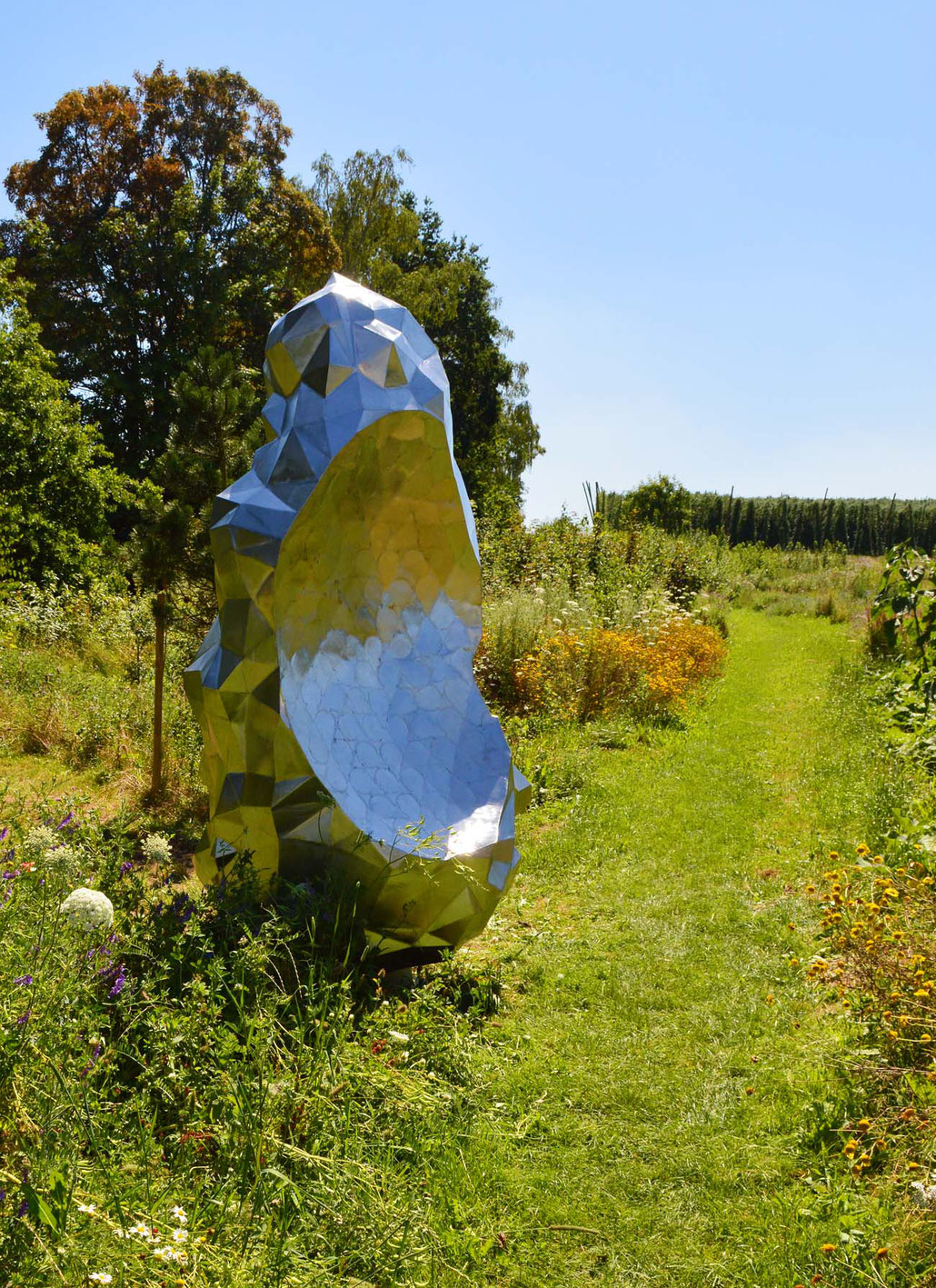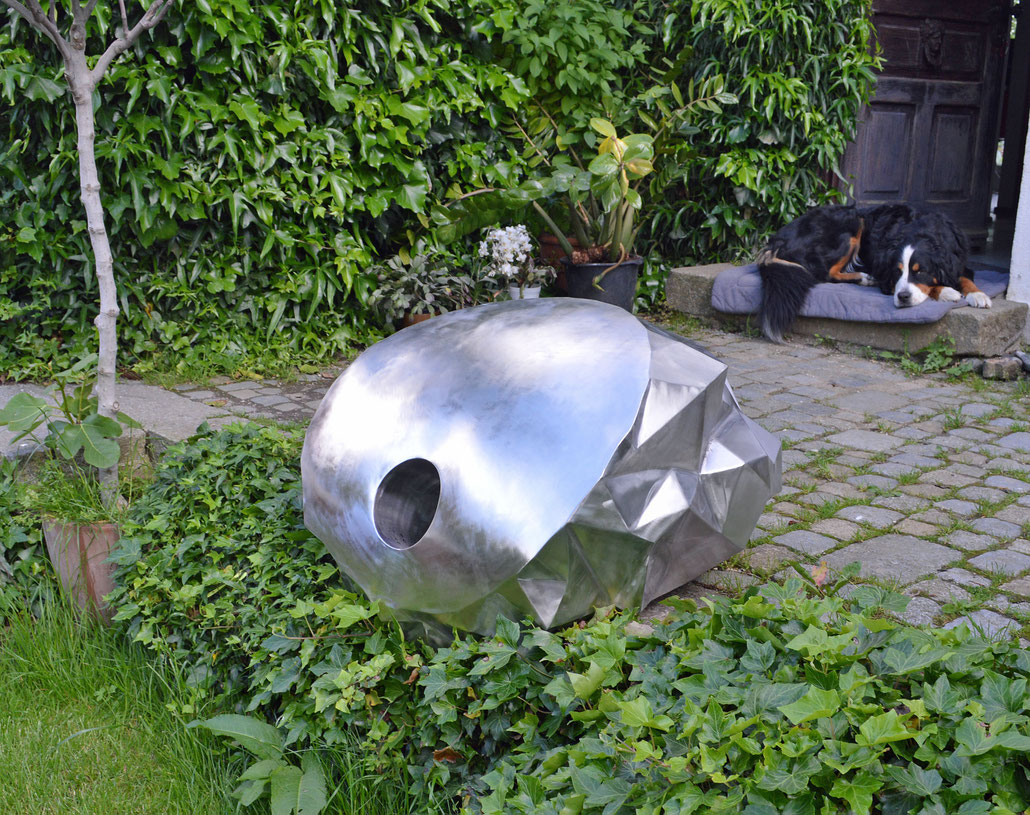 Crushed-Cans-Series: YES WE CAN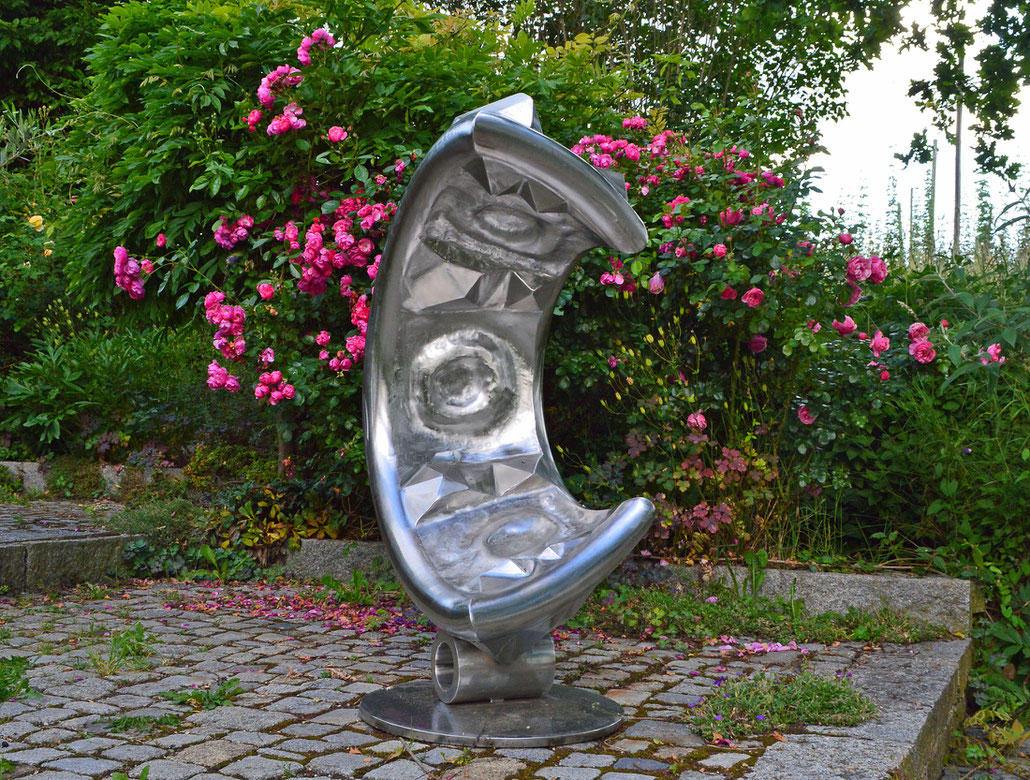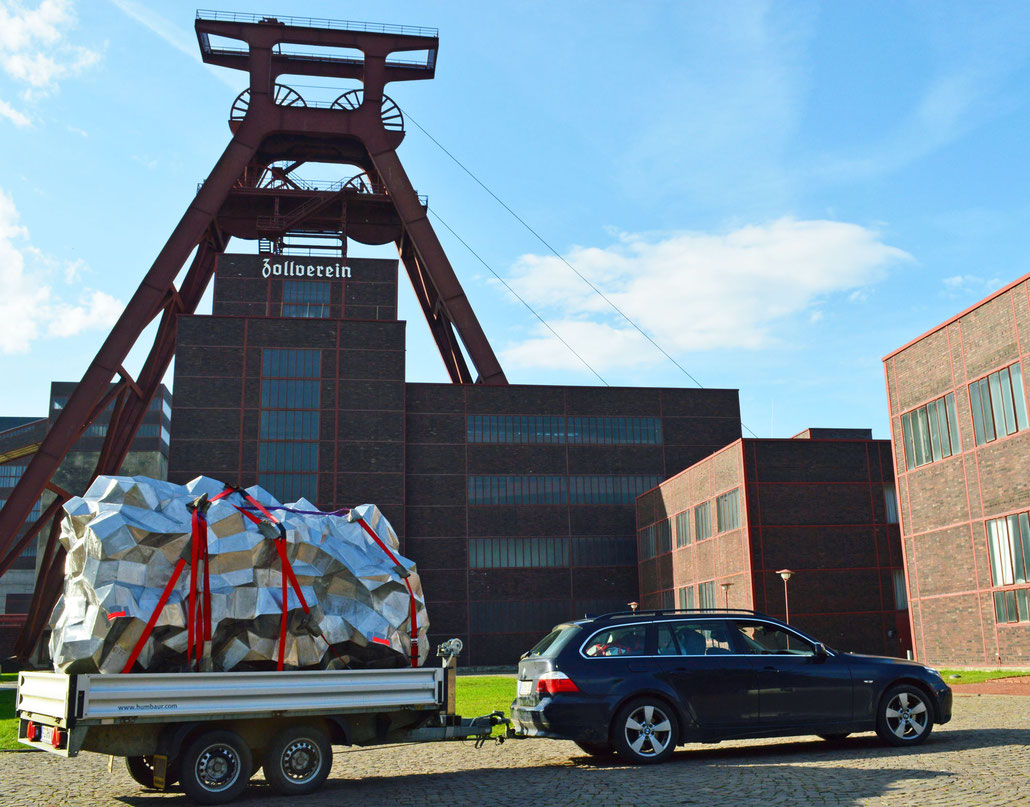 Lieferung von ASTEROID PF751ZH auf Zeche Zollverein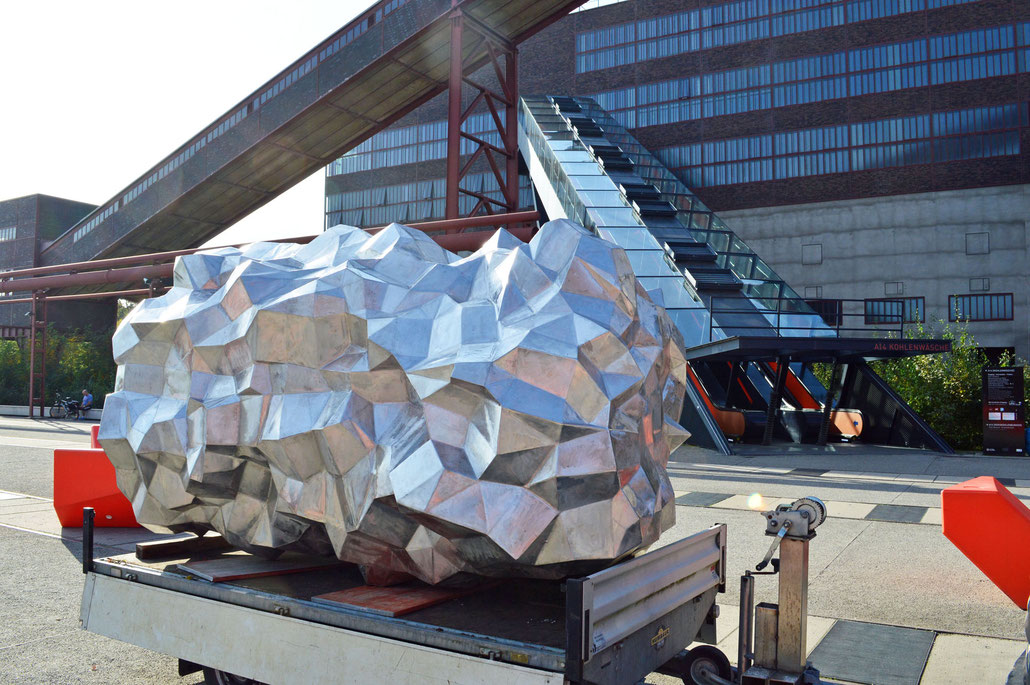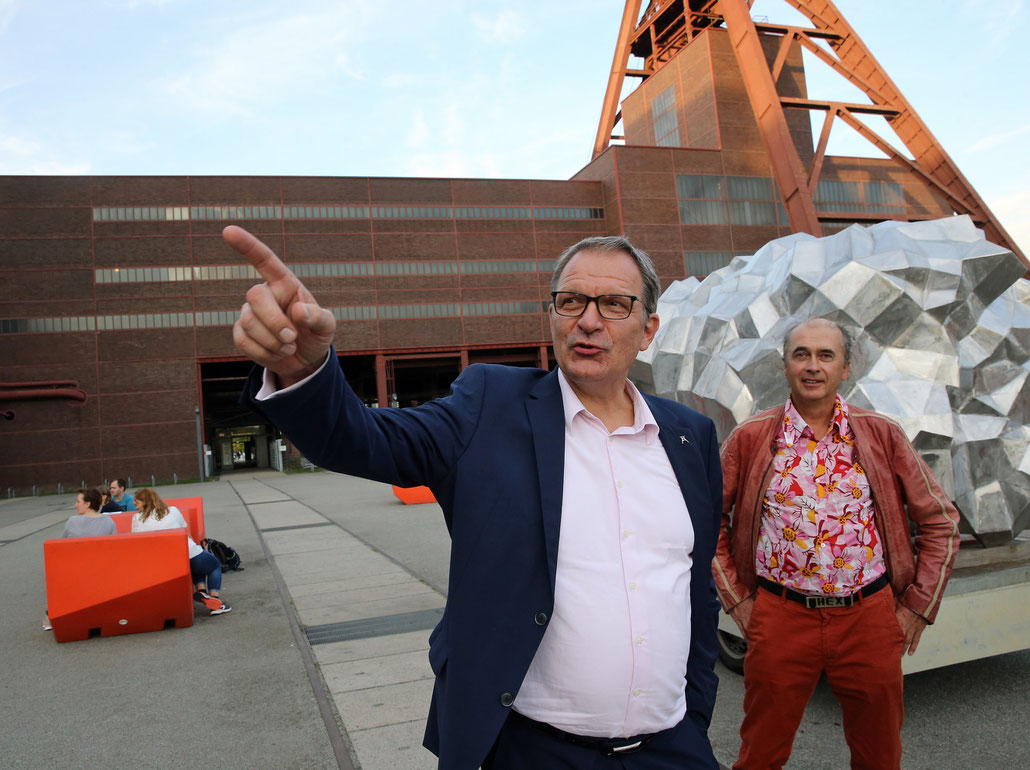 Prof. Dr. Hans-Peter Noll, Vorstandsvorsitzender der Stiftung Zollverein und Hex im Gespräch über den zukünftigen Standort für die Skulptur auf Zollverein.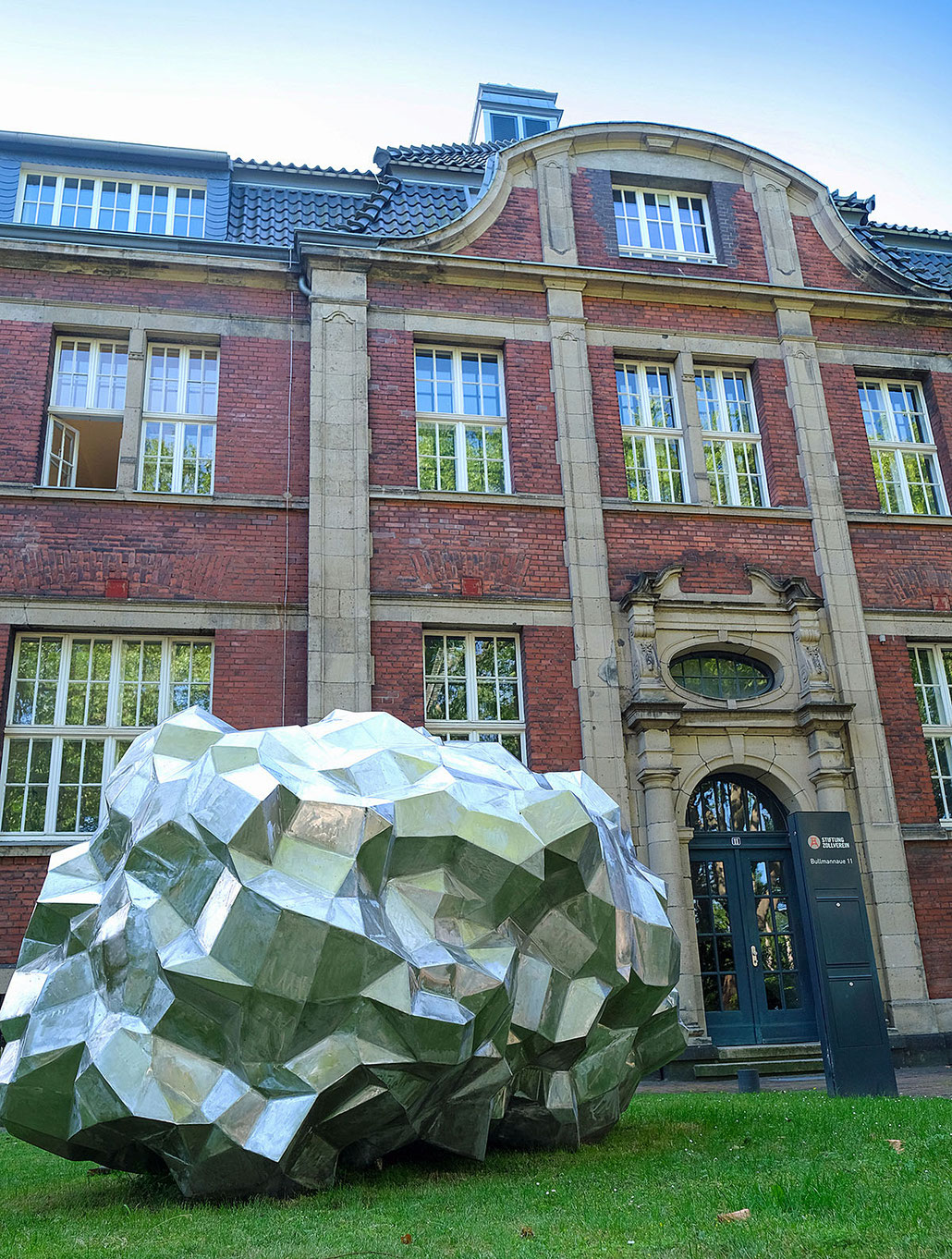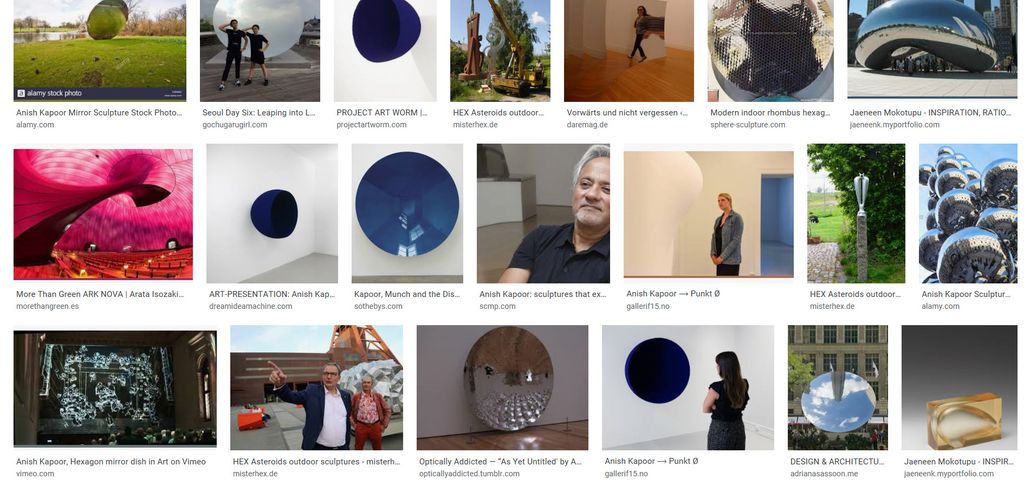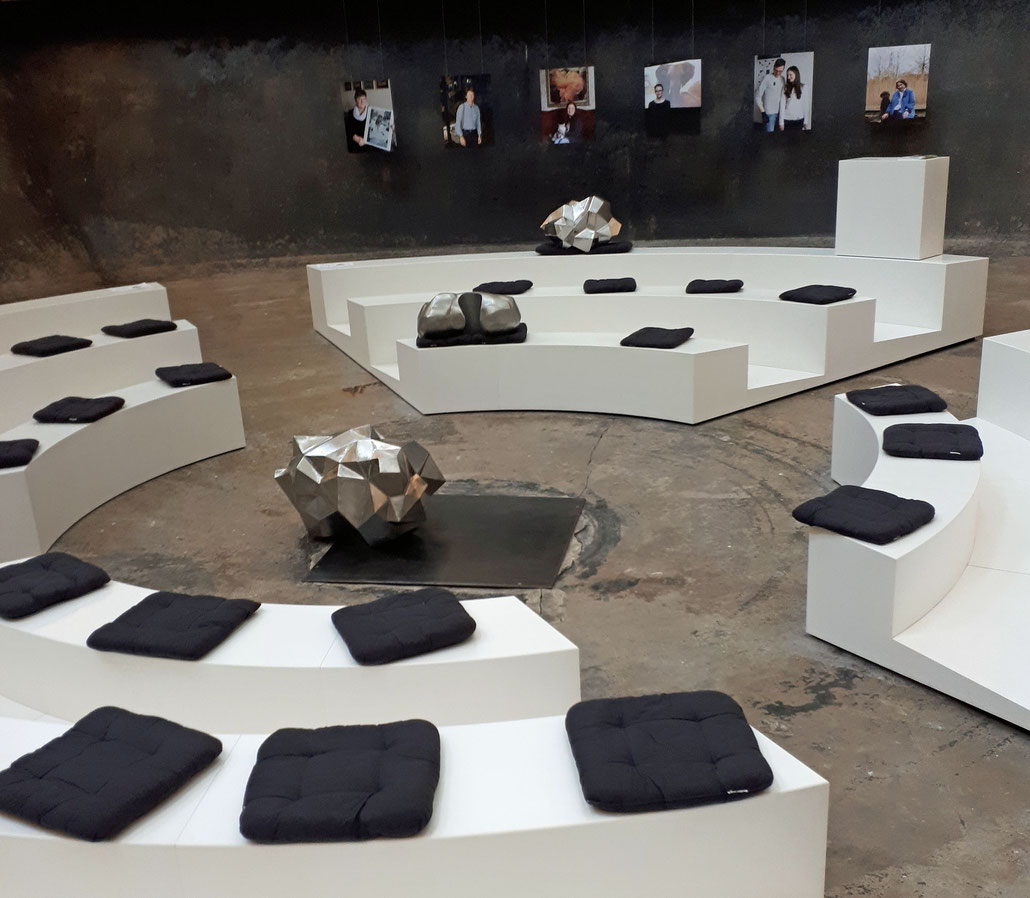 Skulpturen im Rundeindicker auf Zeche Zollverein kurz vor Beginn der Brexit Diskussionsveranstaltung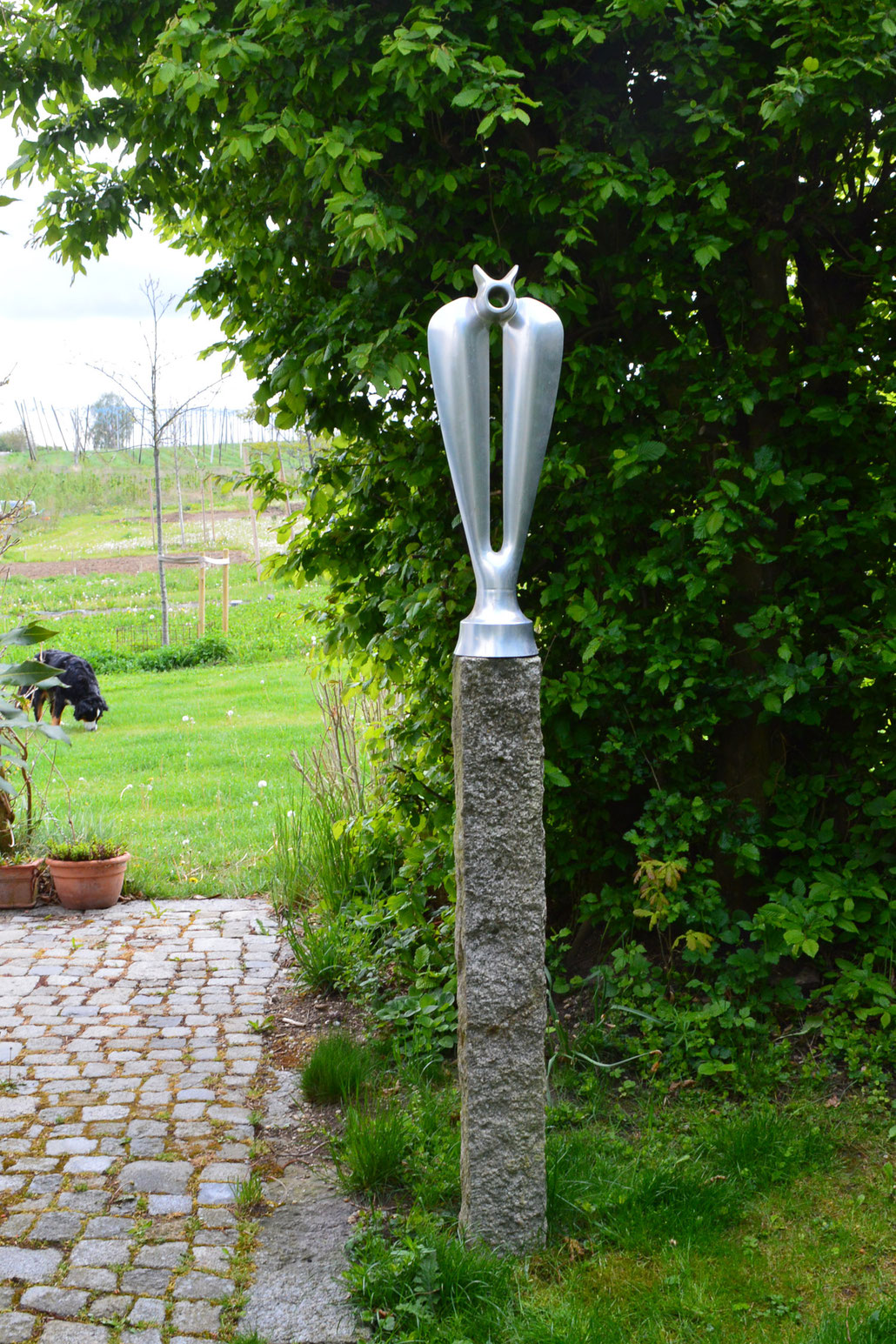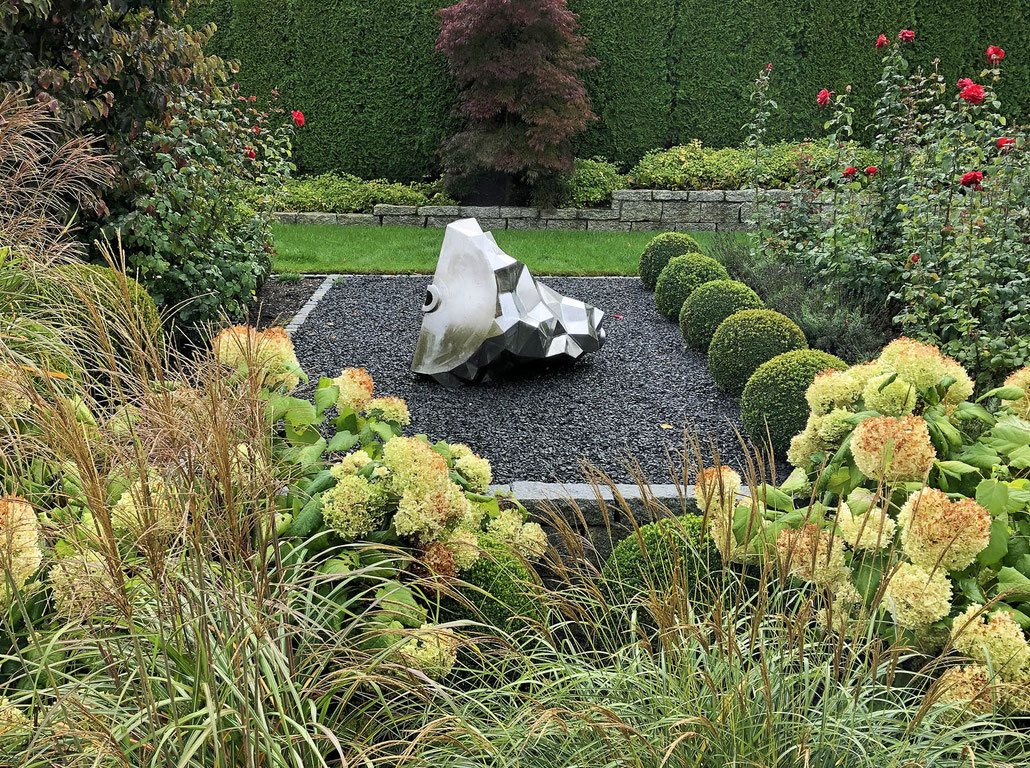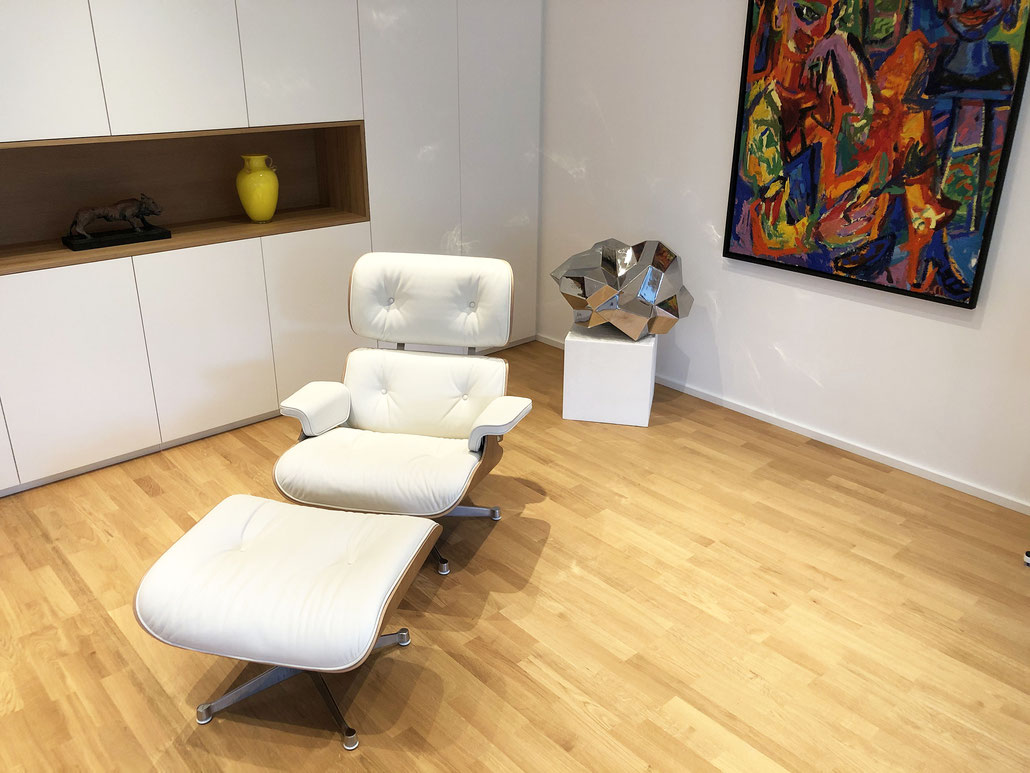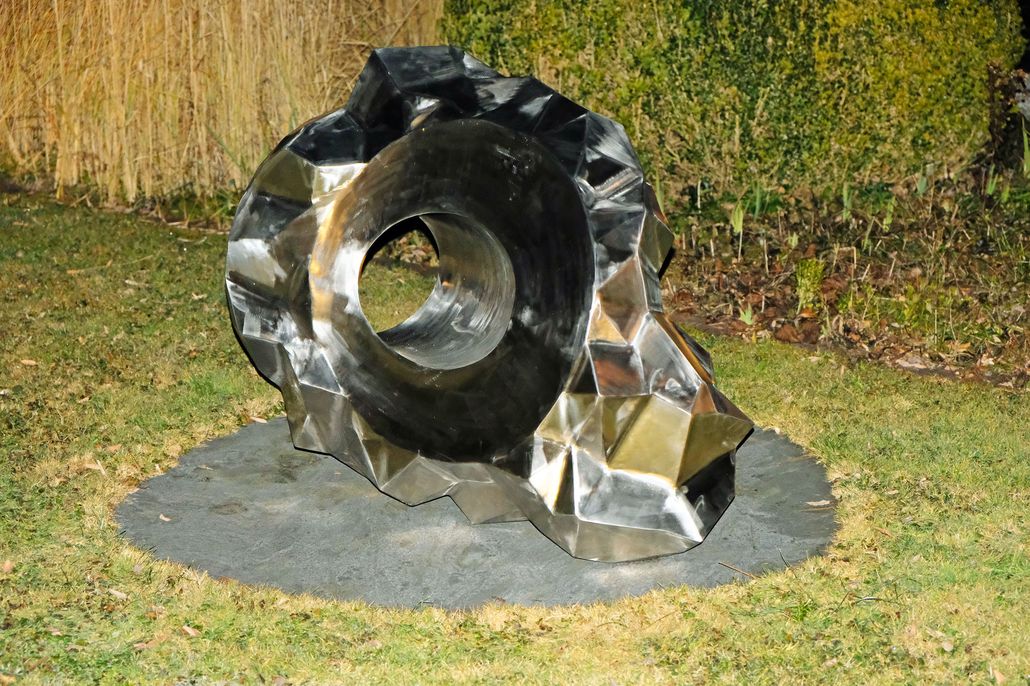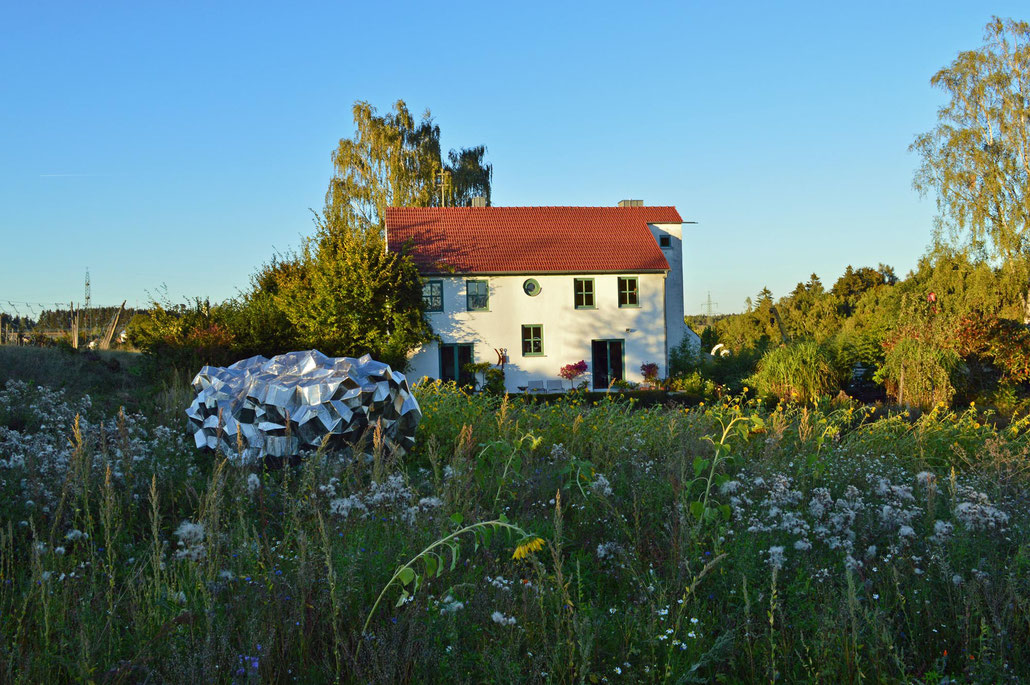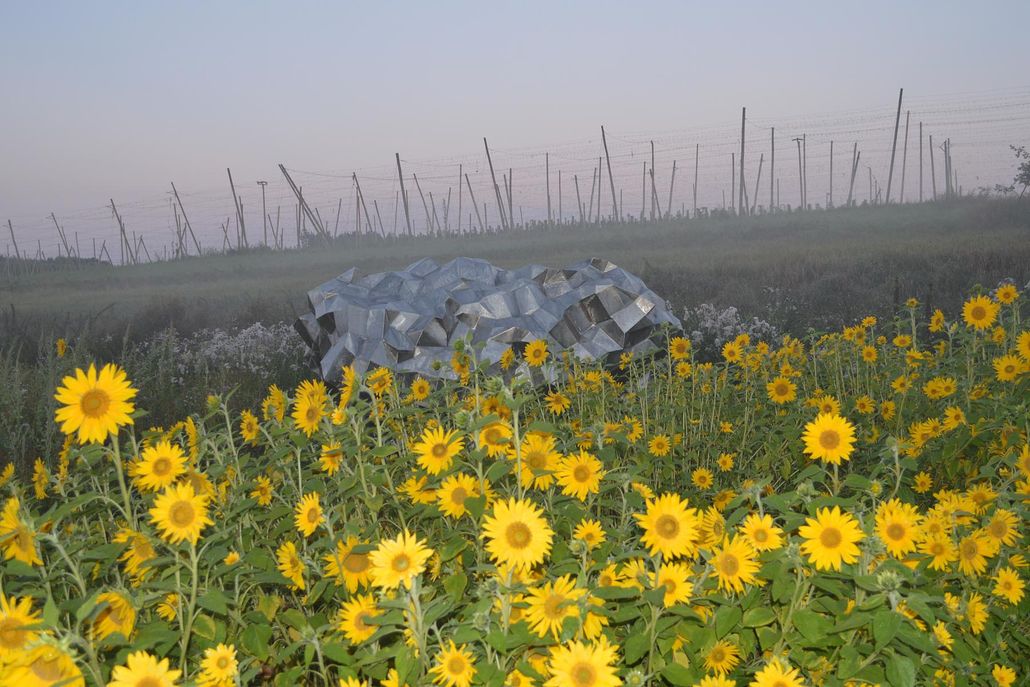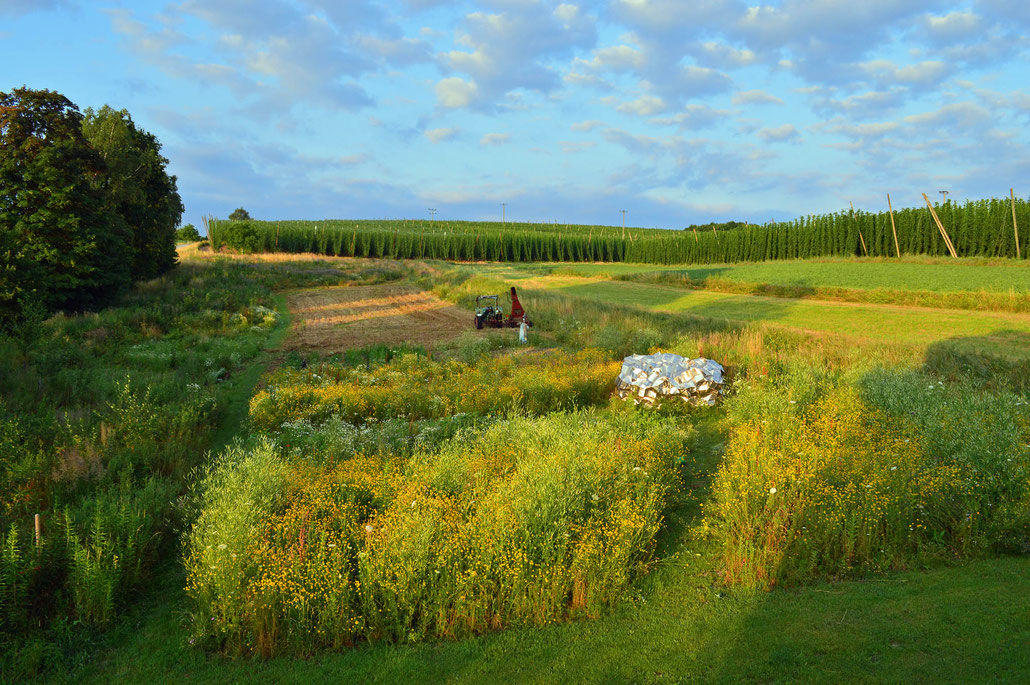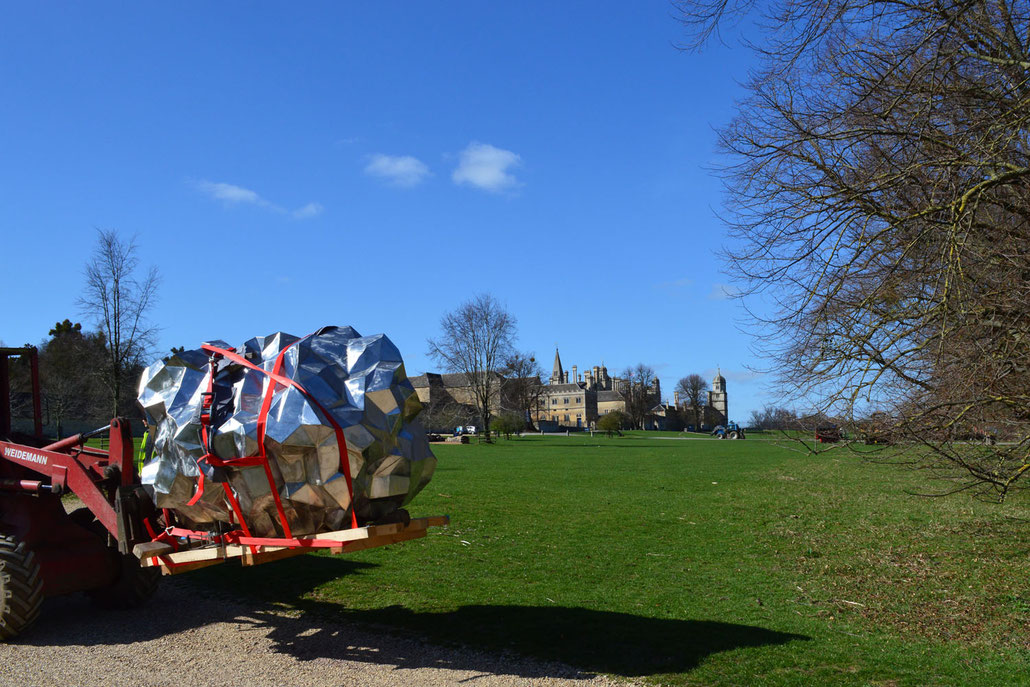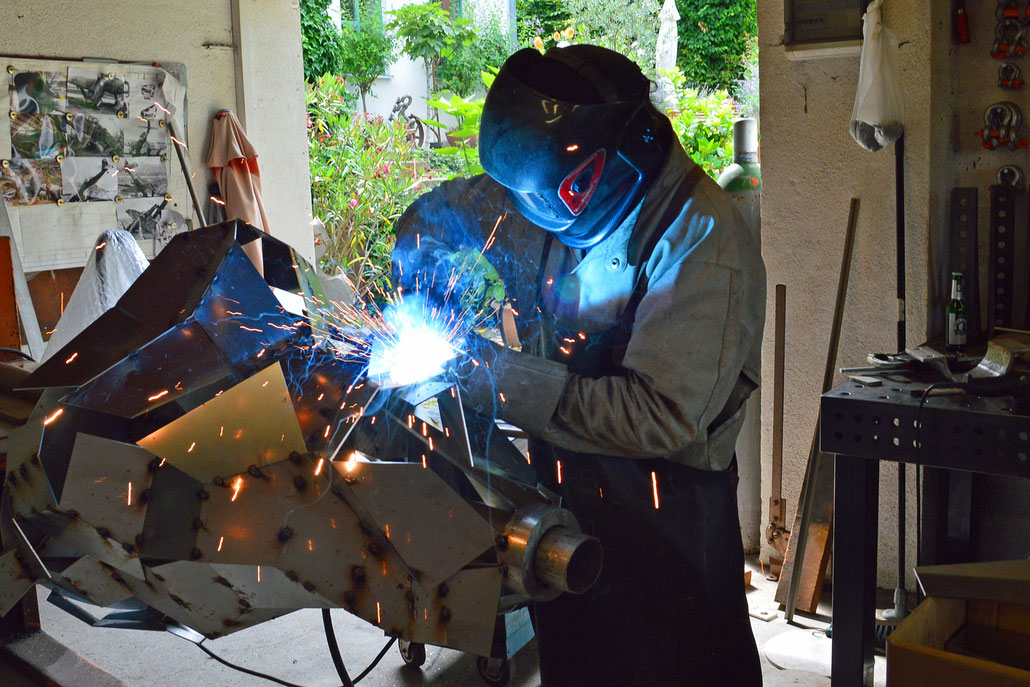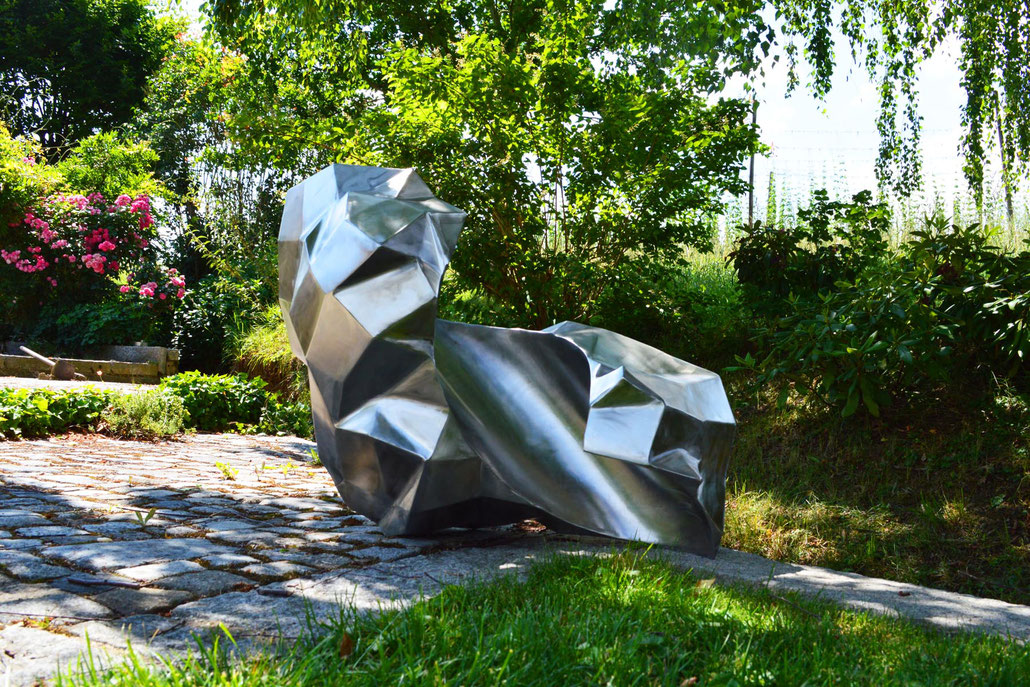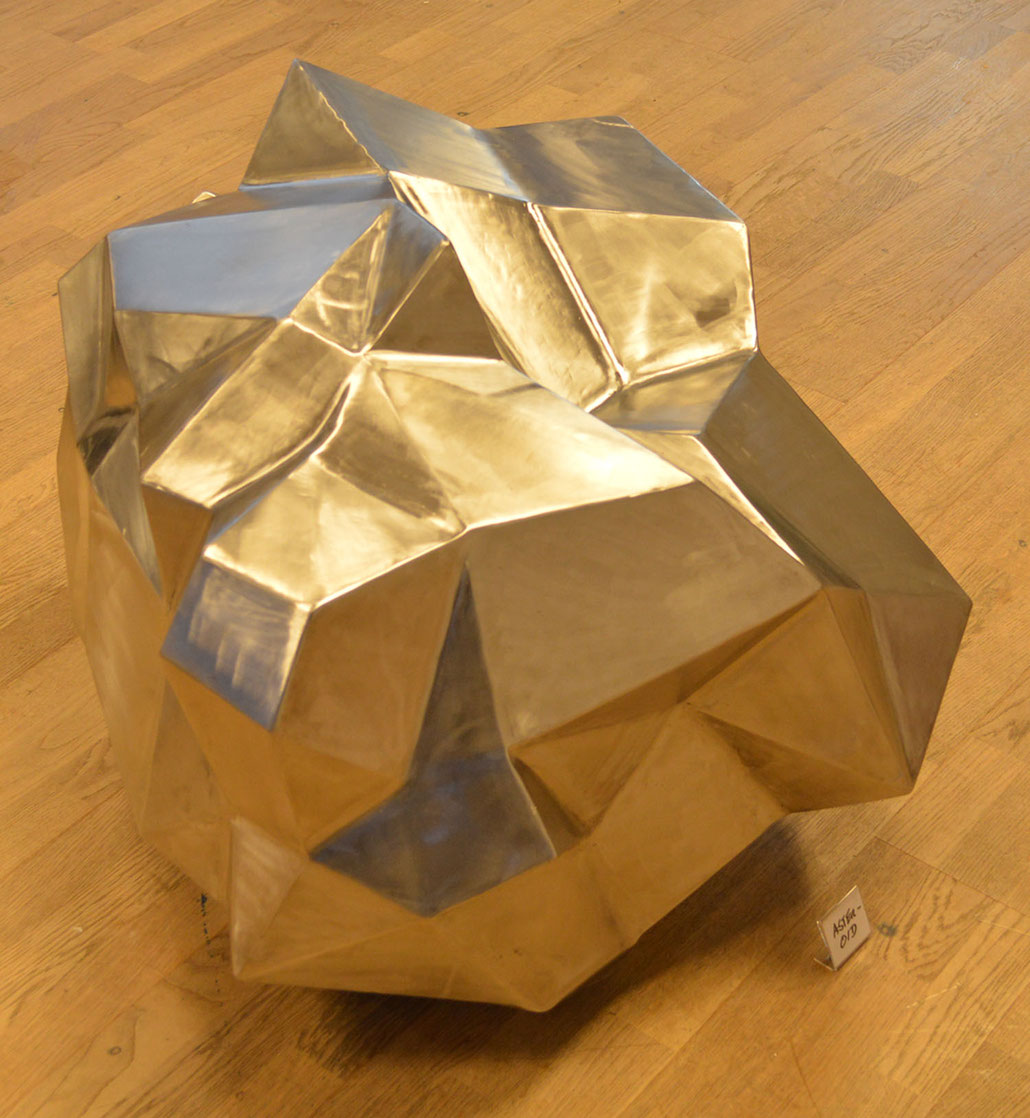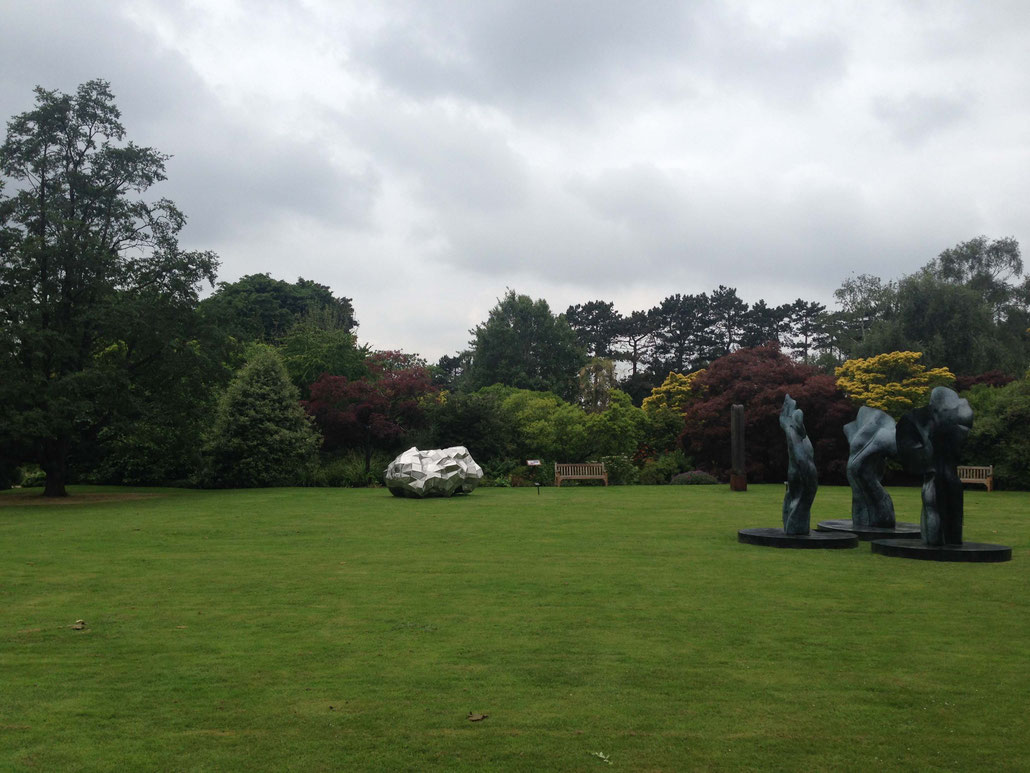 It can easily been seen that HEX got some inspiration by objects from Tony Cragg and Roxy Paine. Also the huge "CLOUD GATE" sculpture by Anish Kapoor reflects in his mirror finished stainless pieces.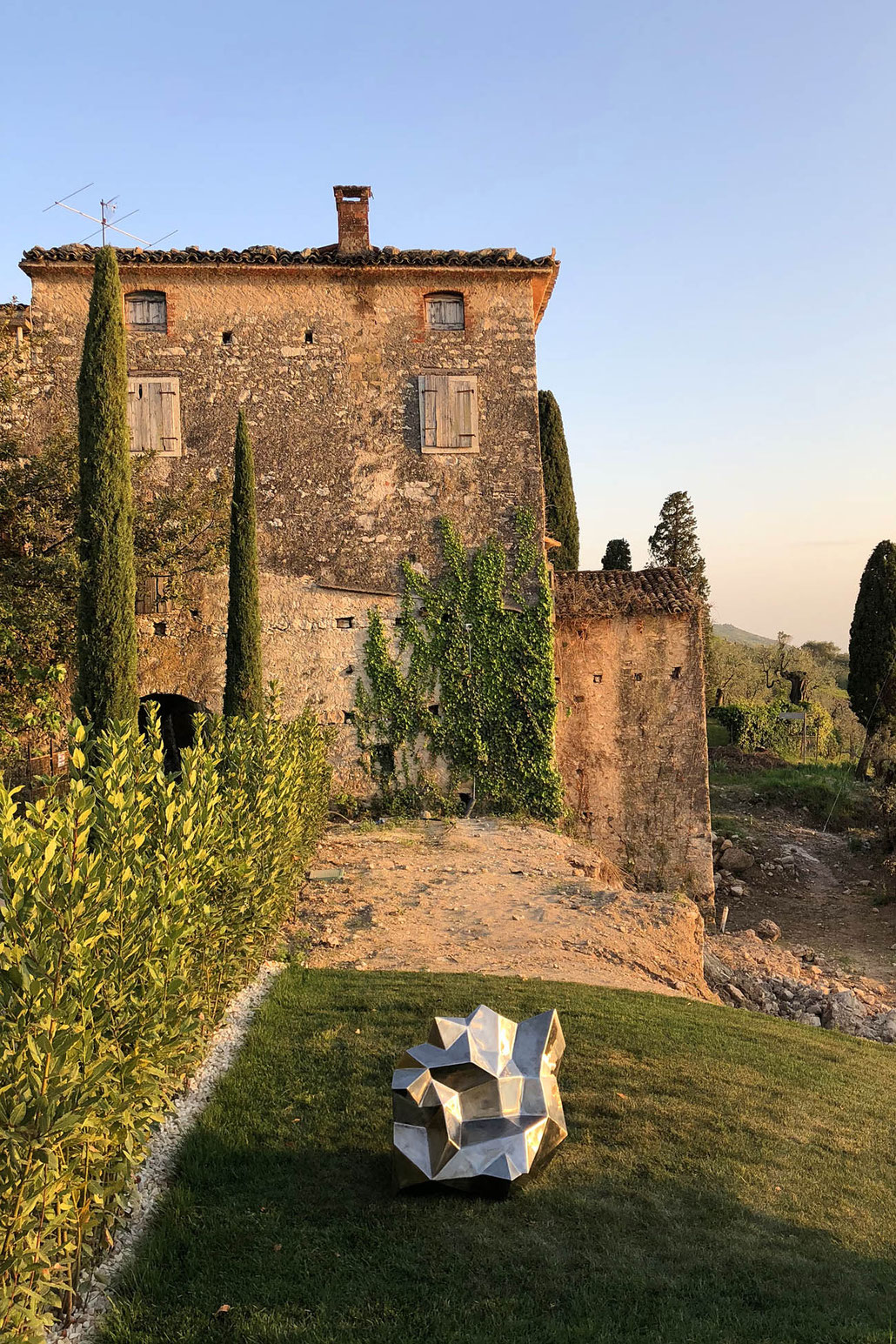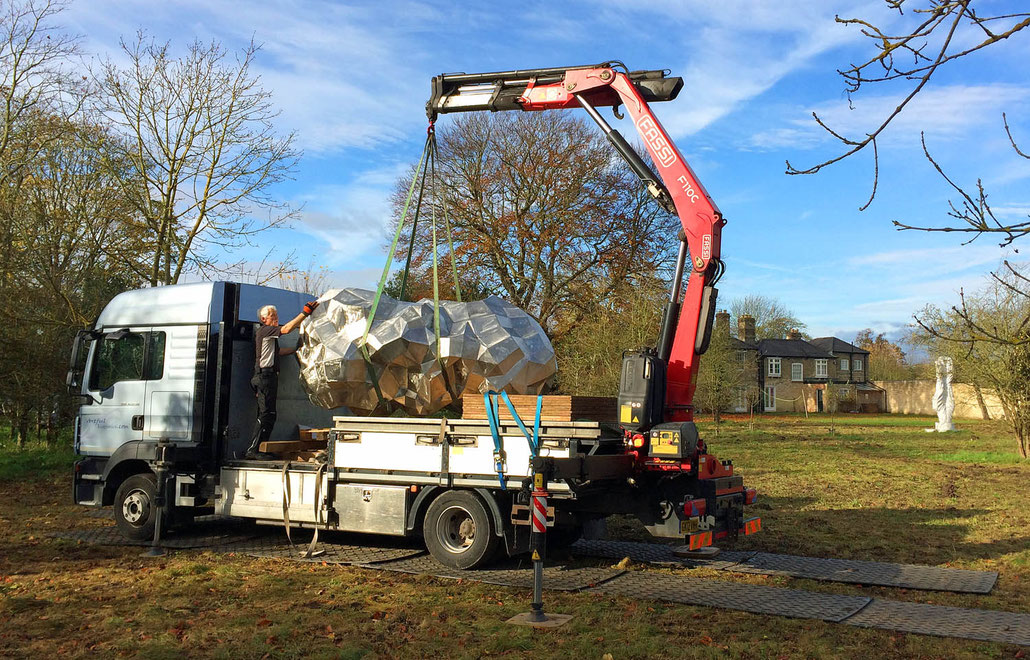 To use this industrial material stainless steel for quite organic sculptures is a very unusual and difficult way of sculpting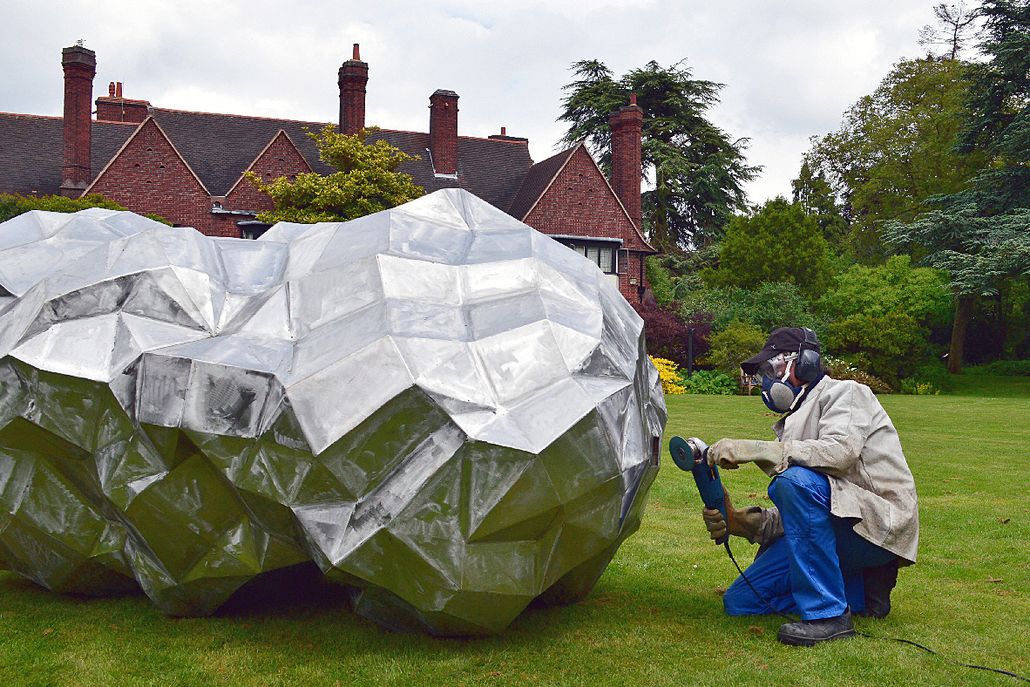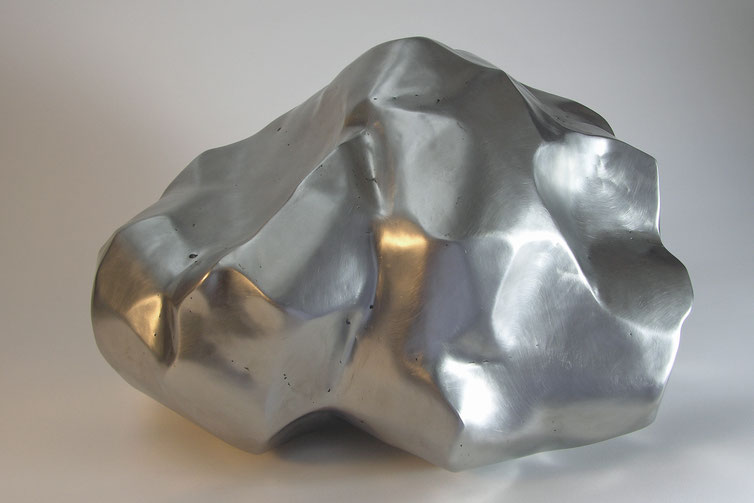 The title of this sculpture " In A Million Years " refers not only to the outward look but also to the extremely high quality of this piece.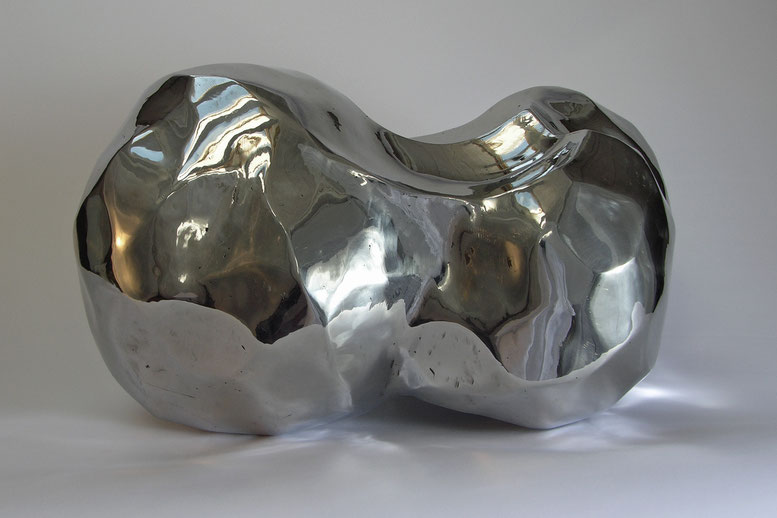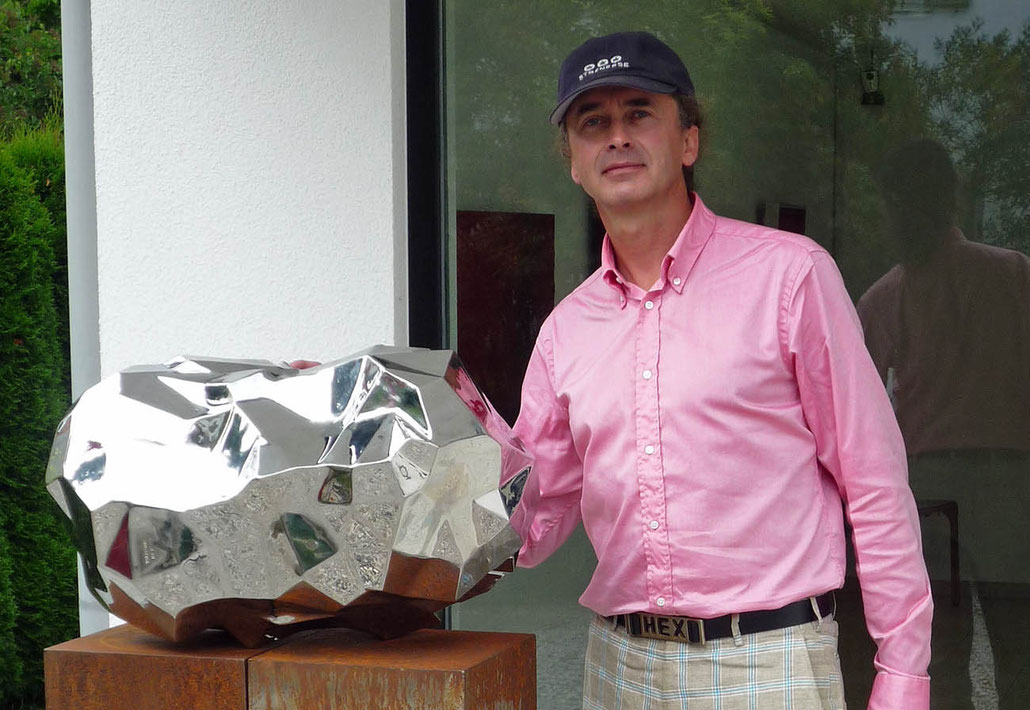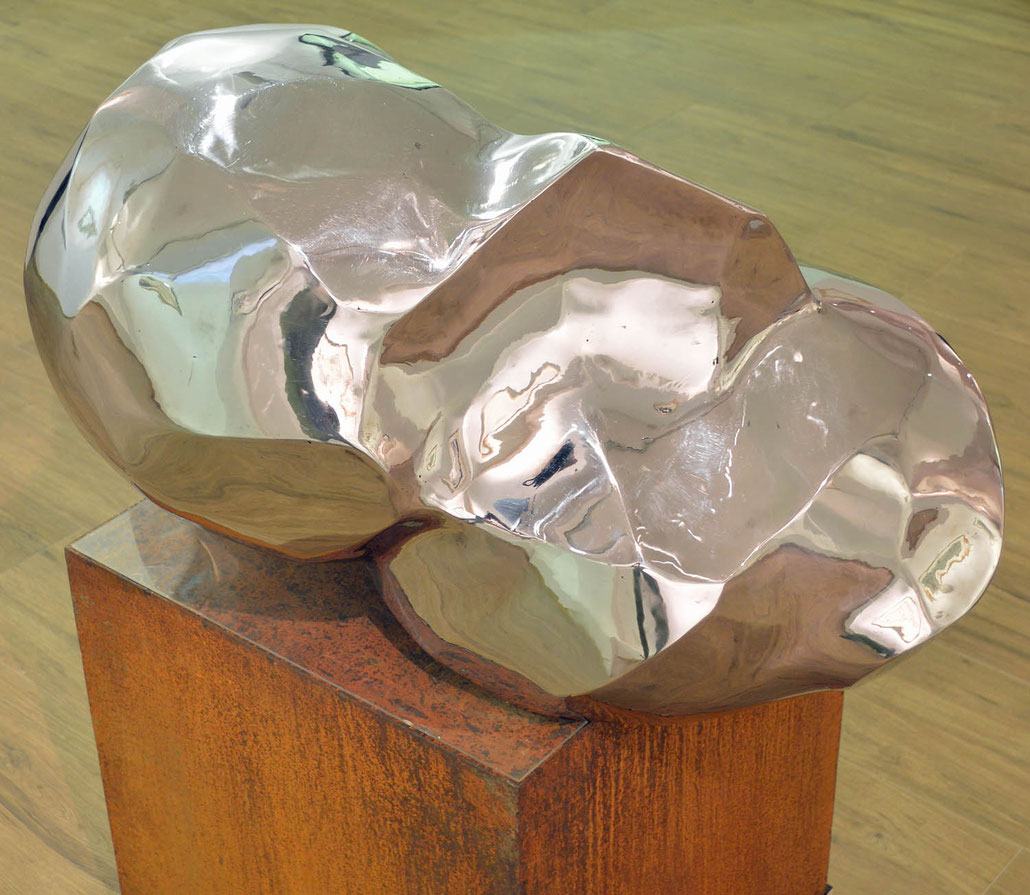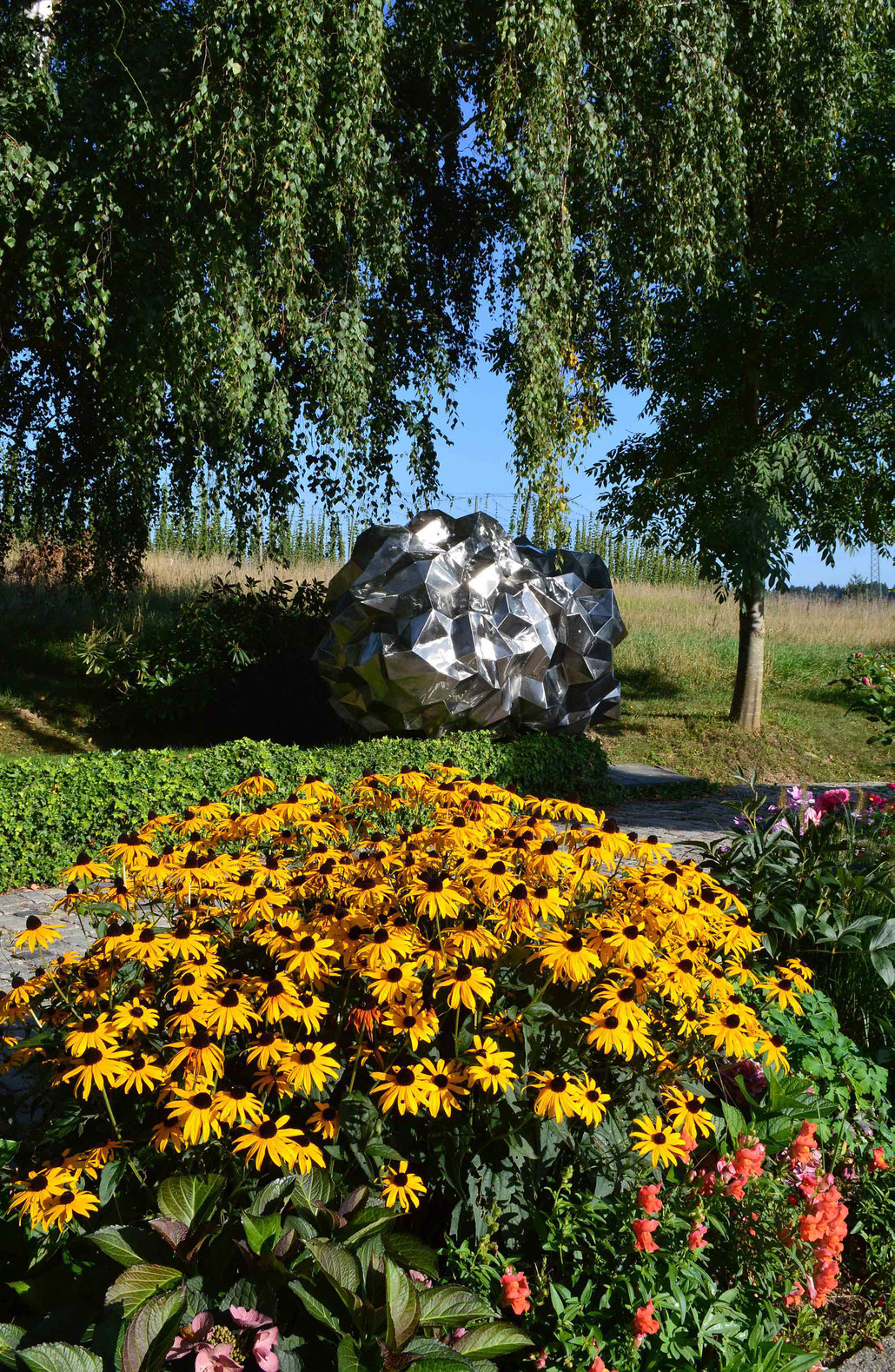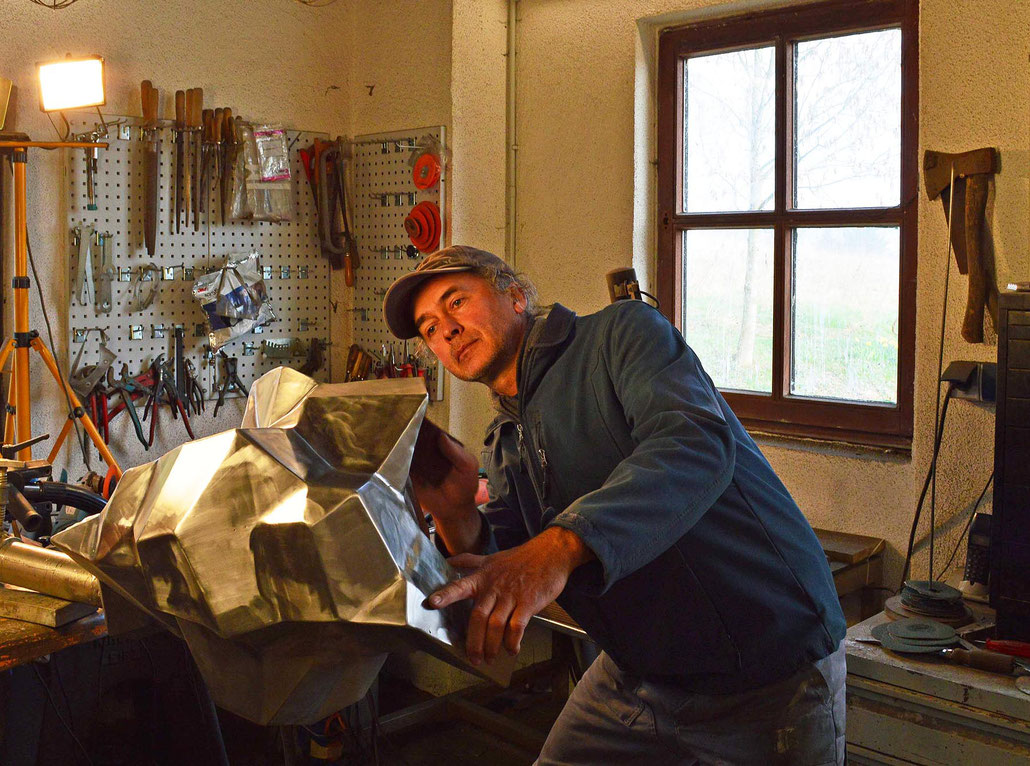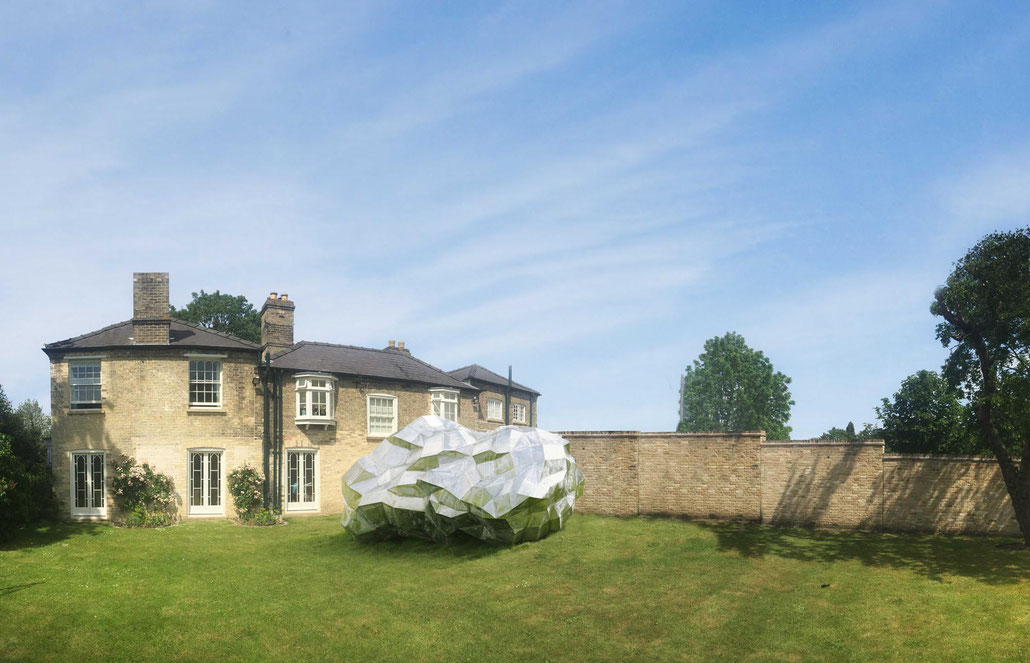 Draft for a conservatory in Cambridge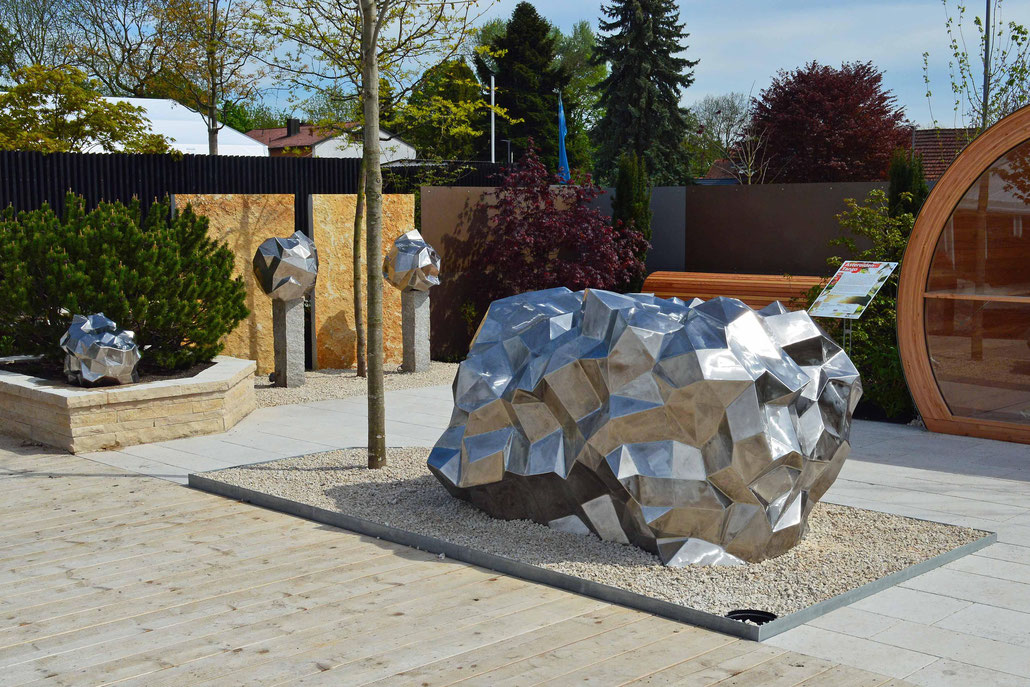 This small "ASTEROIDEN TANGO" sculpture garden is on show during the Gartenschau Pfaffenhofen ( close to Munich ) from May 24th until August 20th 2017. HEX was invited by the garden architect Michael Richter from Kirchdorf who planned and realized the show garden.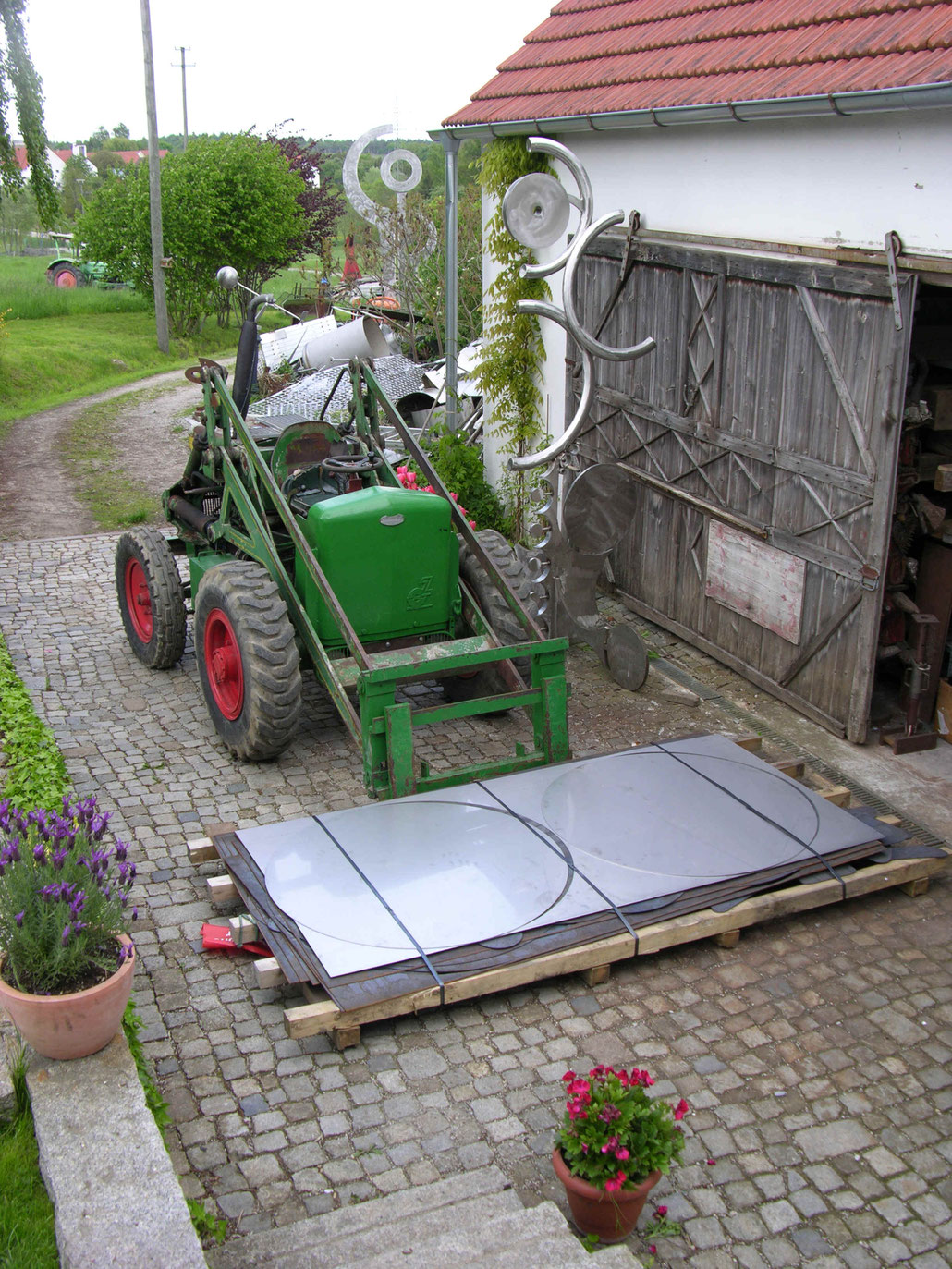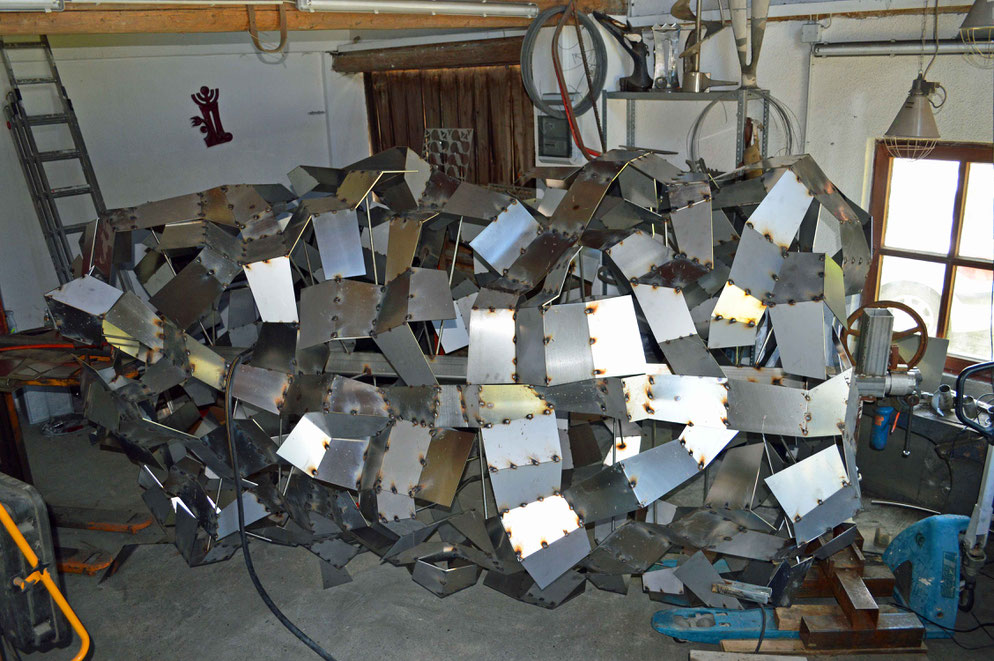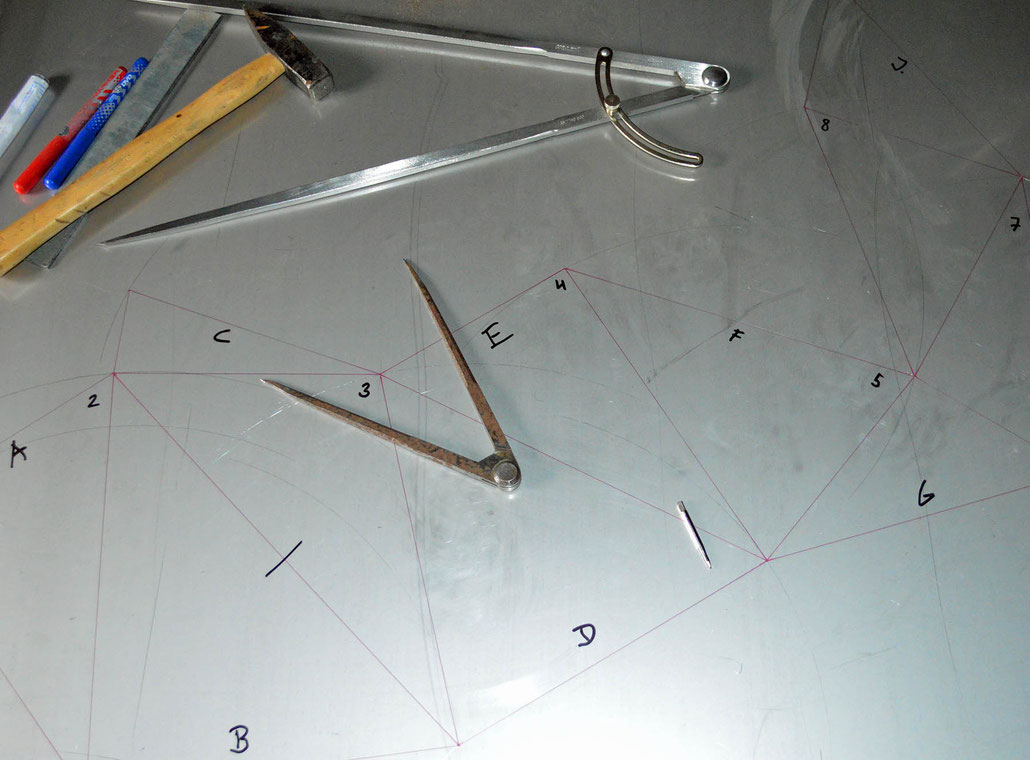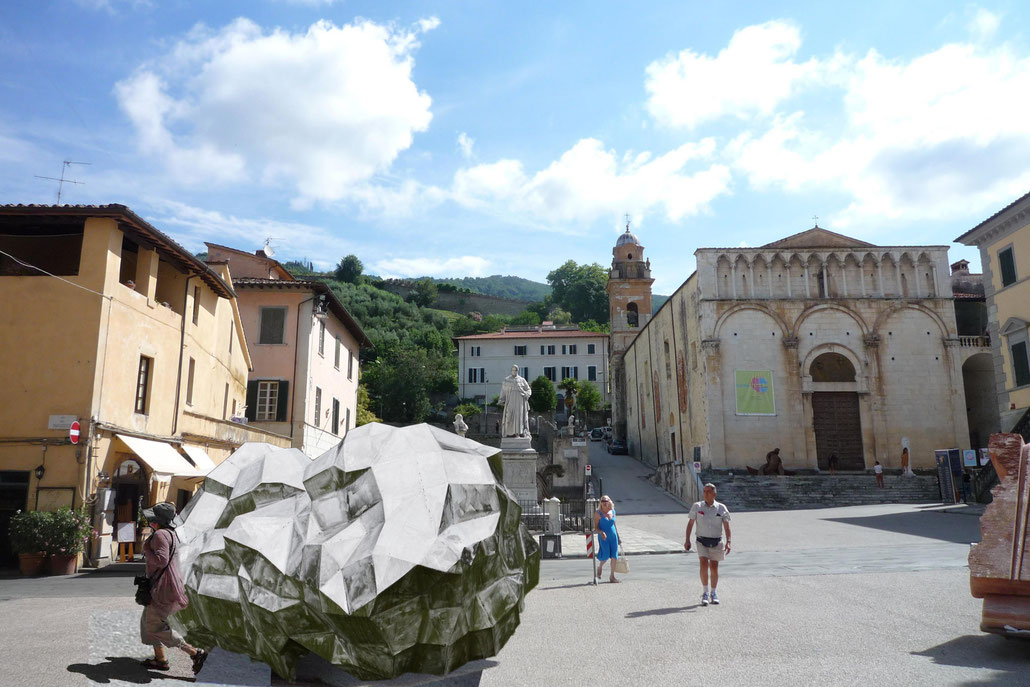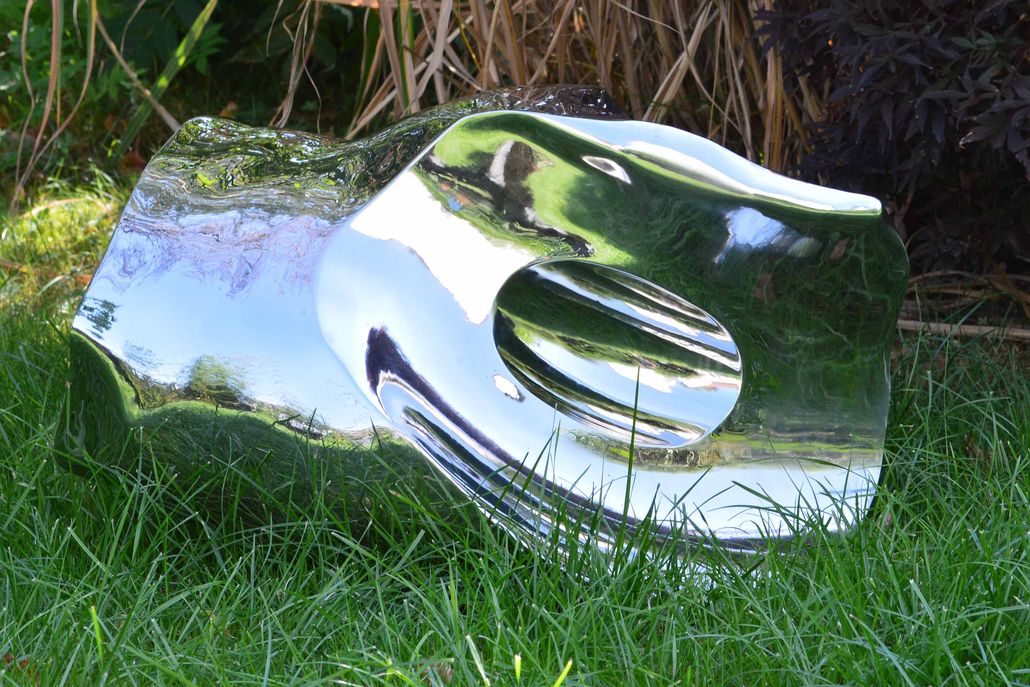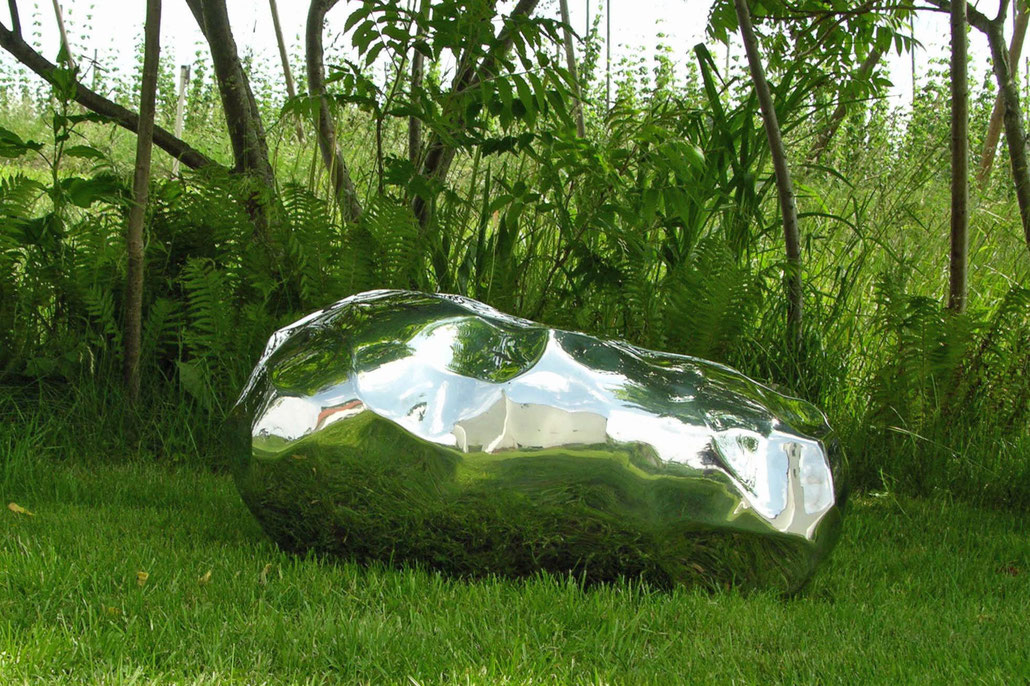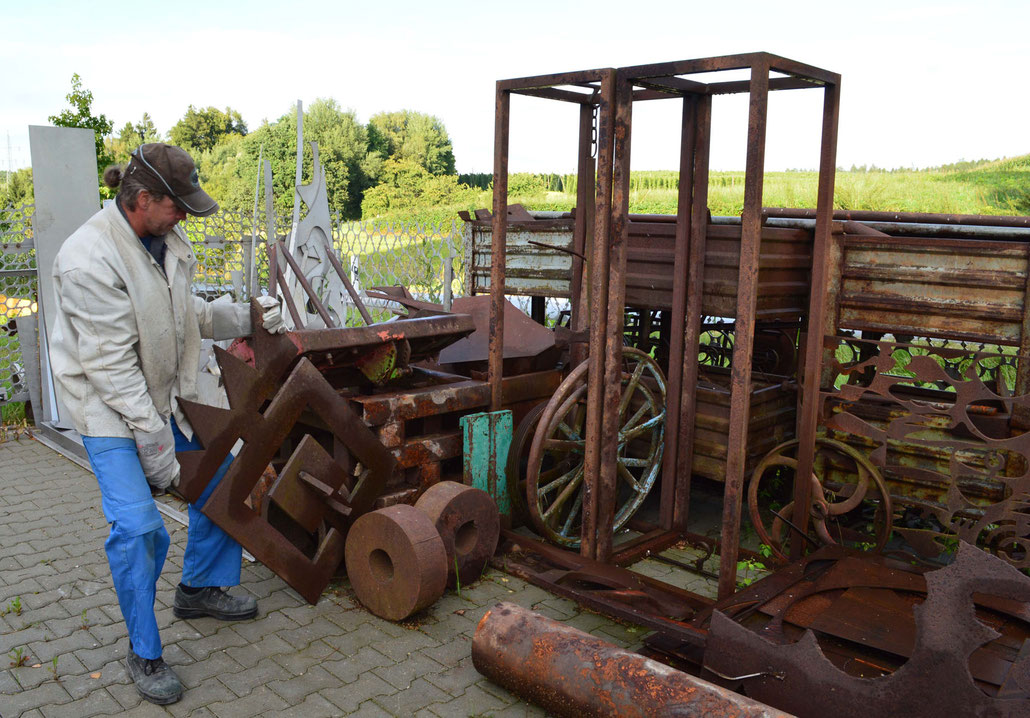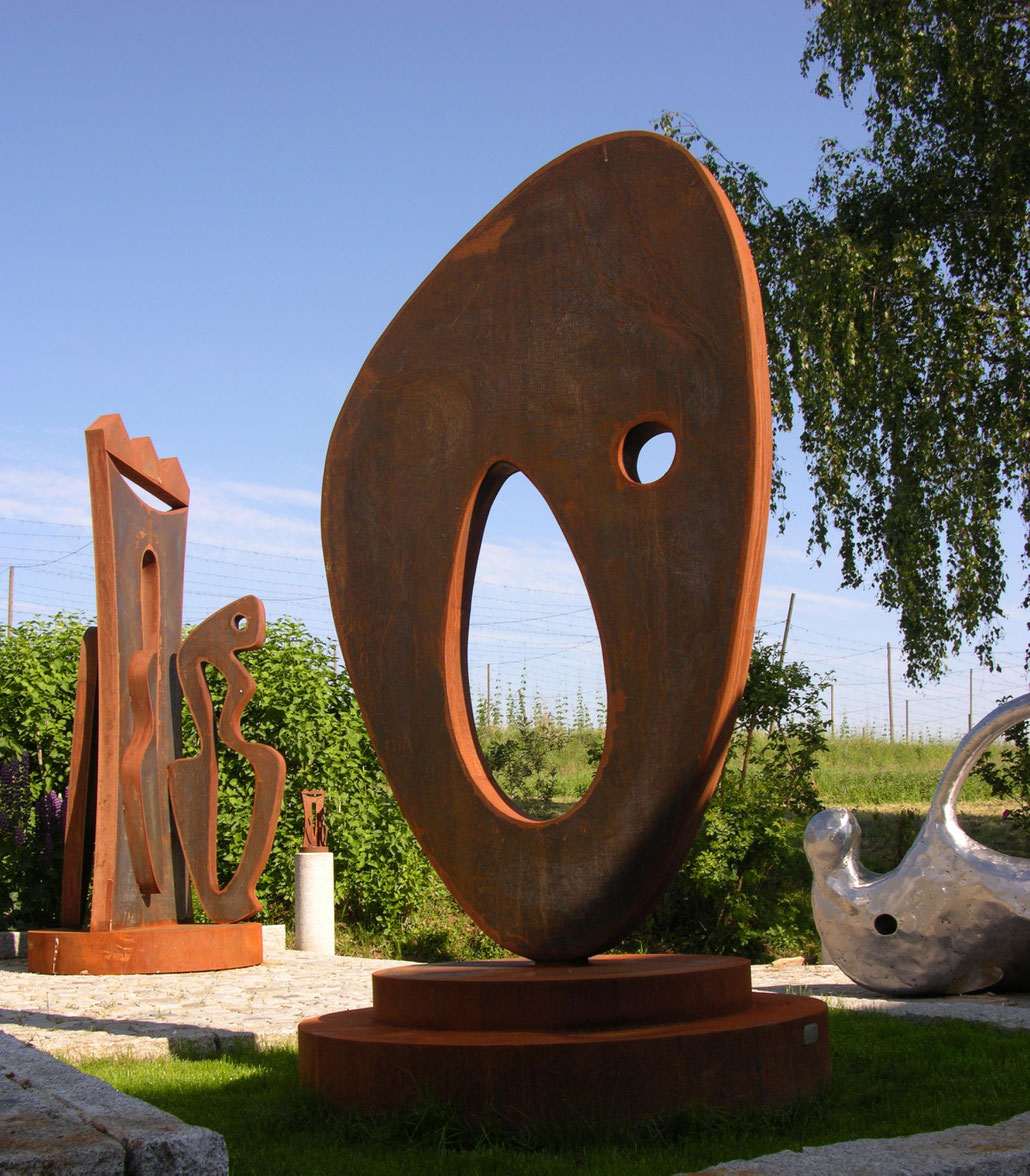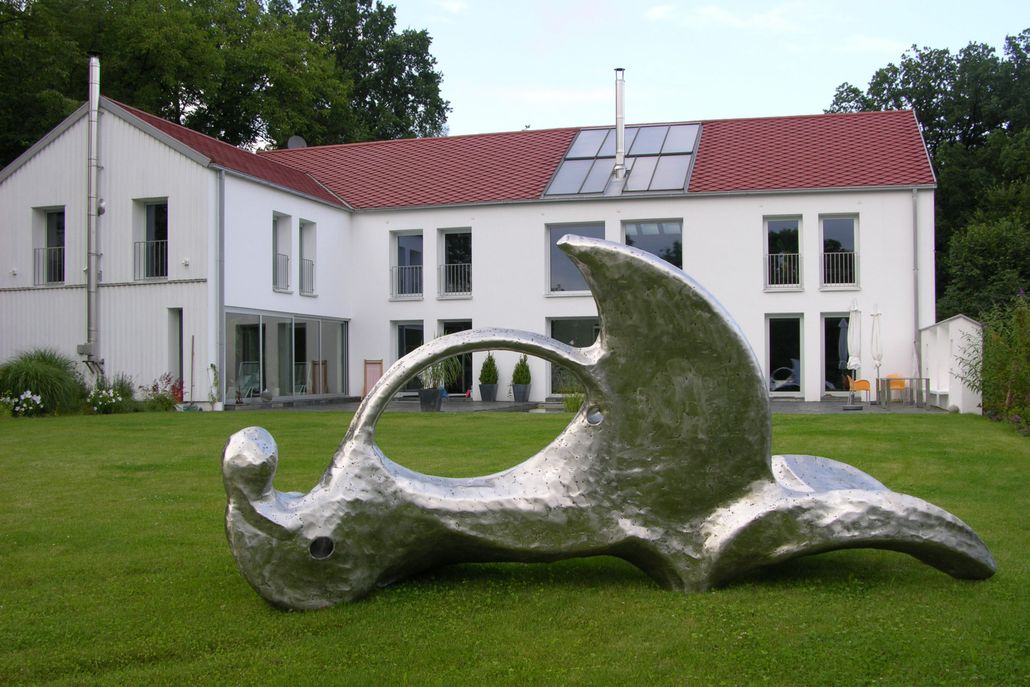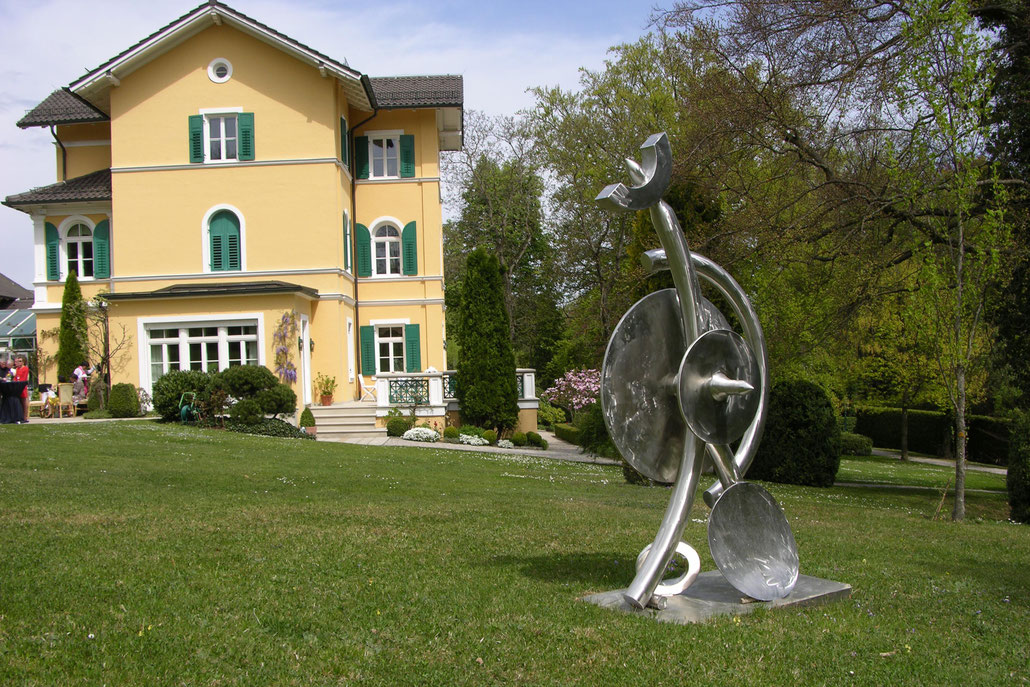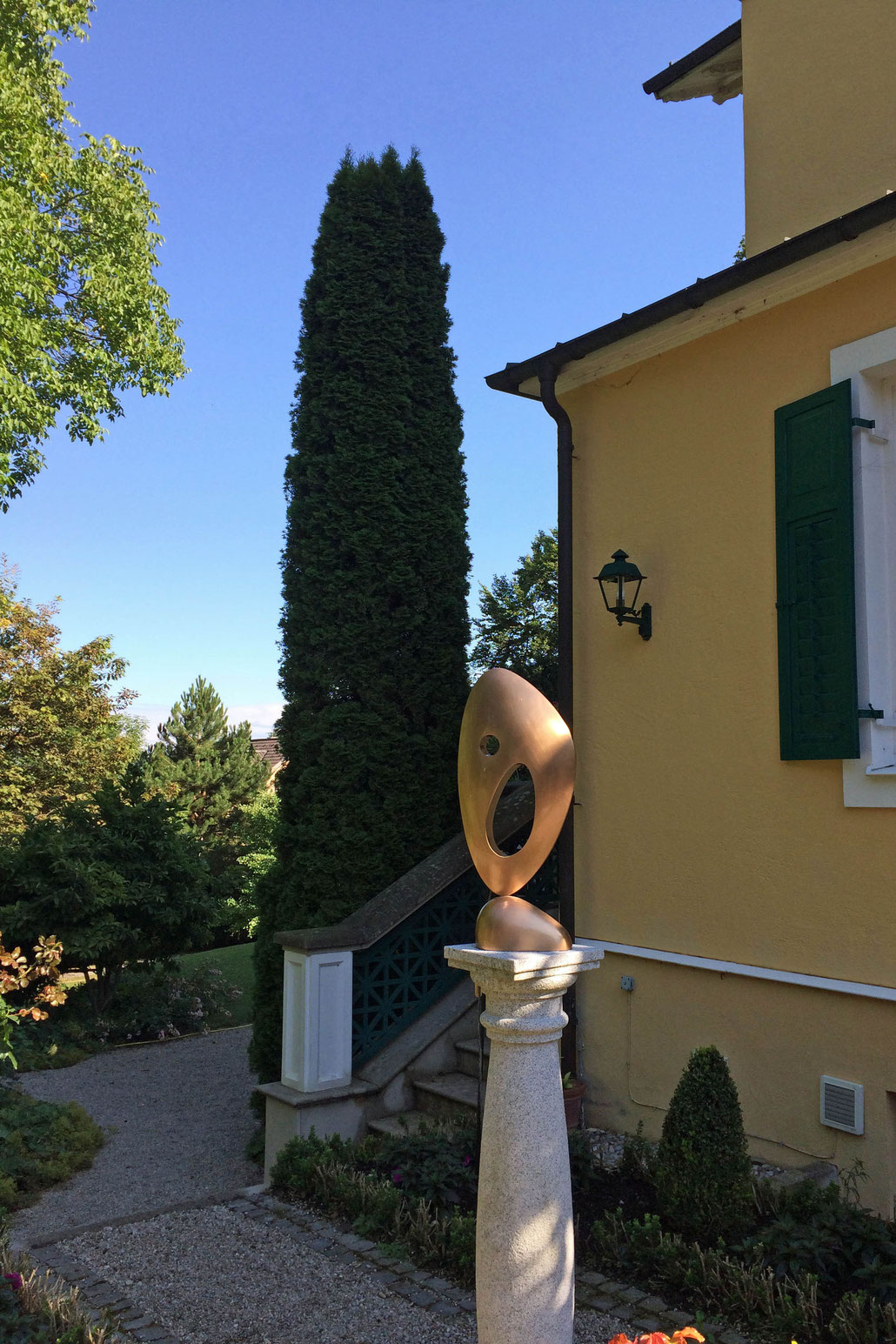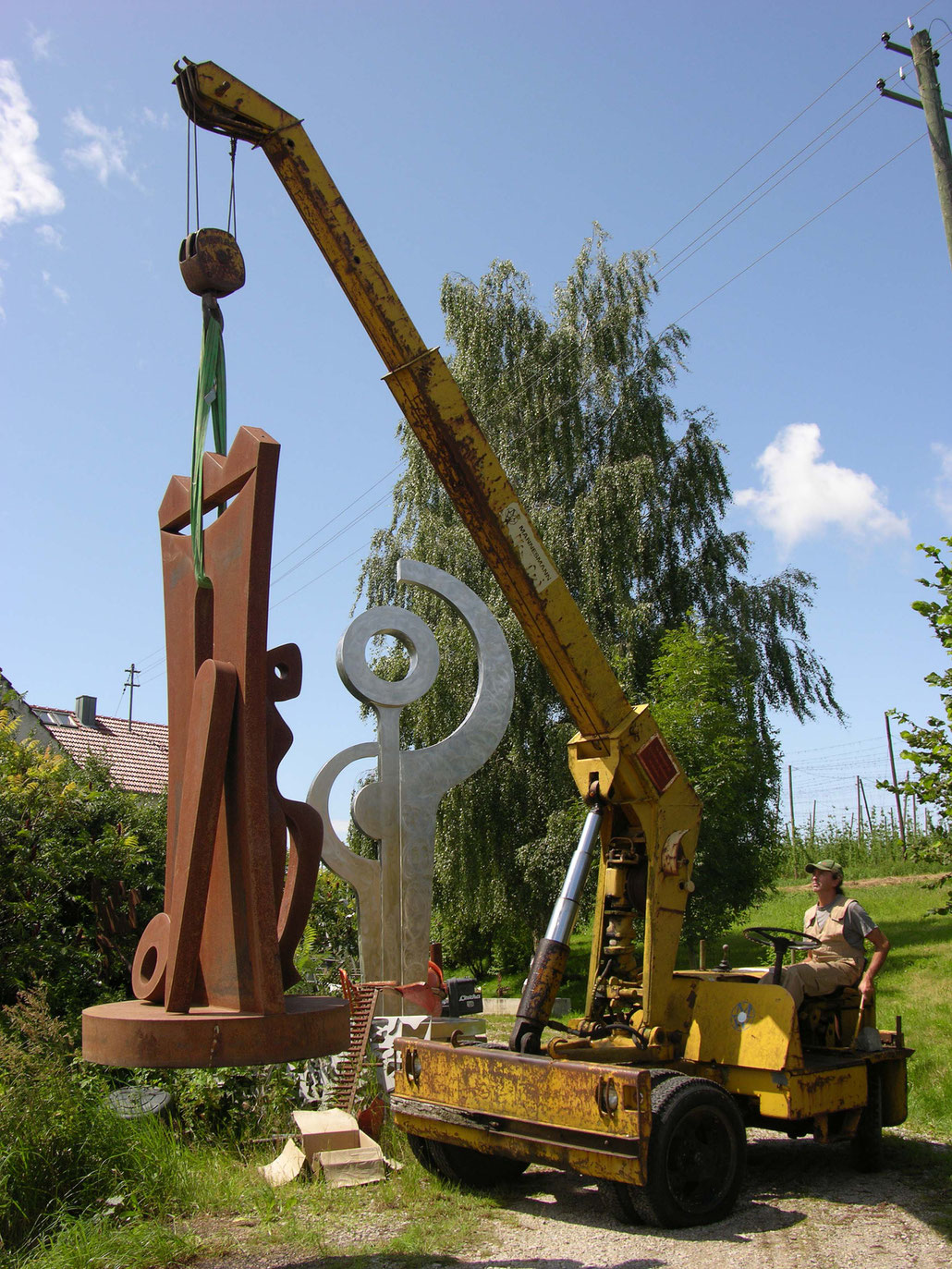 This "Sculpture Garden" installed by the garden architect Michael Richter and HEX at the BUGA Federal Gardening Show 2005 won 4 Gold Medals.
13 stainless steel sculptures by HEX were integrated in this show garden.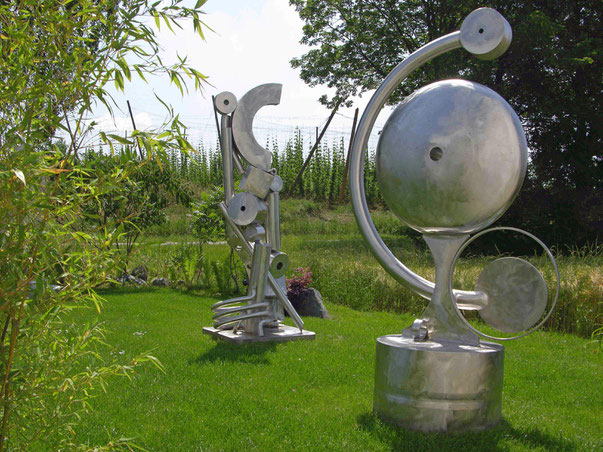 APOLLINAIRE and BIG BEN belong to the private collection of the artist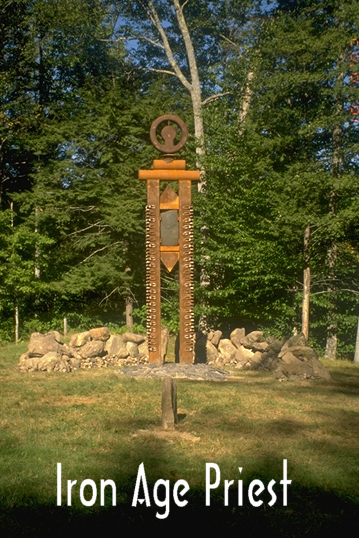 IRON AGE PRIEST was set up by HEX in the middle of the Canadian woods at
Lake Memphremagog. The sculpture is made of scrap found in the forest and stones. Michaela and Carl Otto built a studio space there for HEX which he used from 1993 until 2002.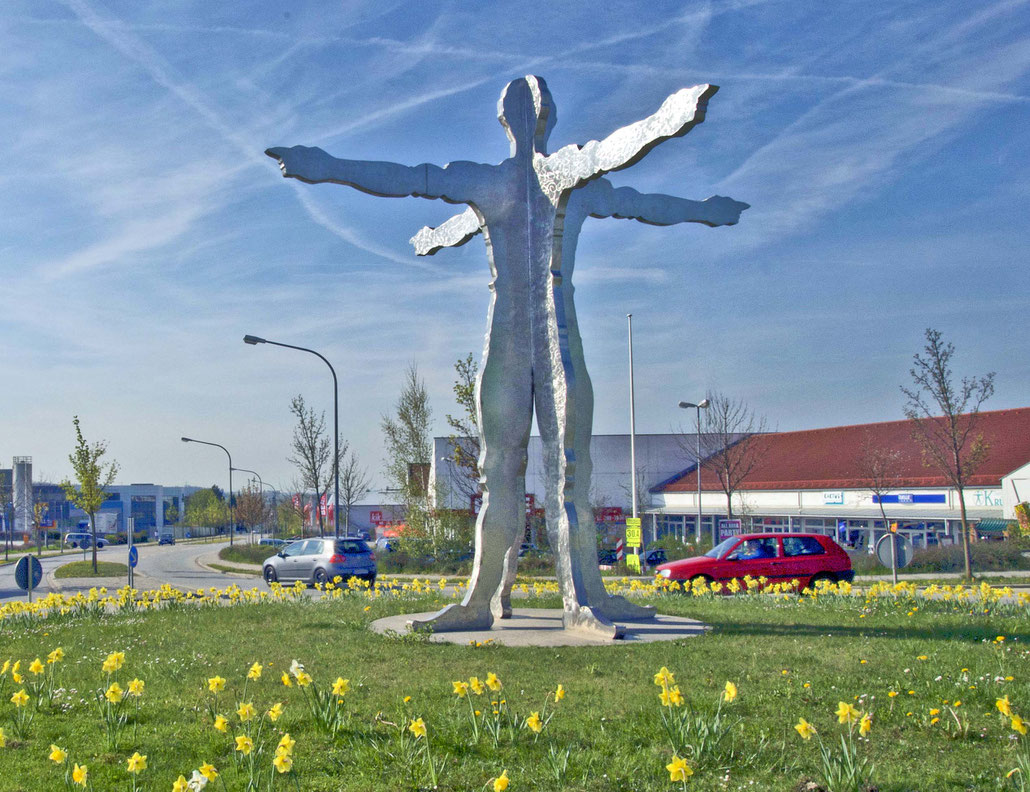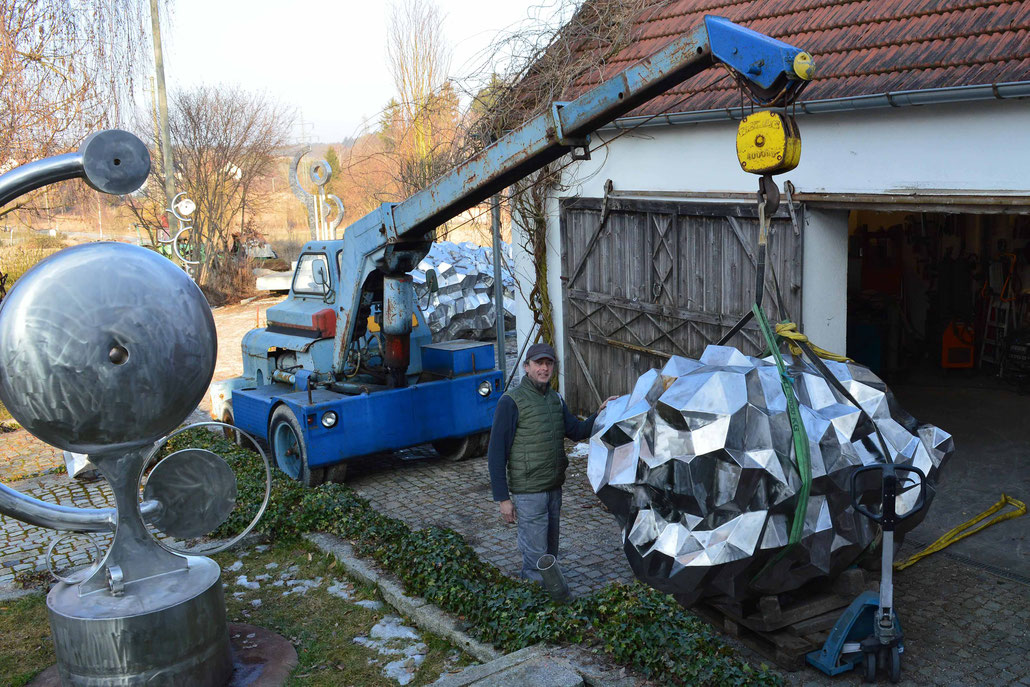 HEX was born in 1964. He uses only machinery that is older than him. Both DEMAG cranes are from 1963 as his ZETTELMEYER forklift is. The HANOMAG GRANIT 500 was built in 1961 and still lifts 1 ton. As there is no electronics HEX can fix the machines himself and sometimes even fabricates some spareparts. Keep it analog and low tech.

Every summer HEX works on his property changing it from an old farm to a sculpture garden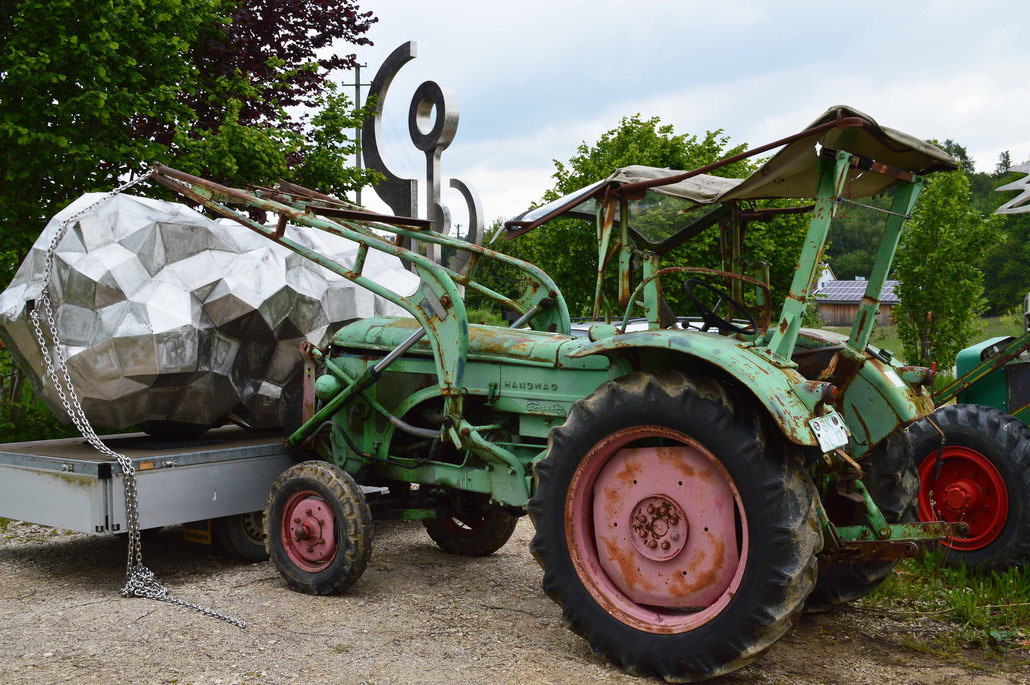 ASTEROID LE17RH is loaded on the trailer to go to the show in Leicester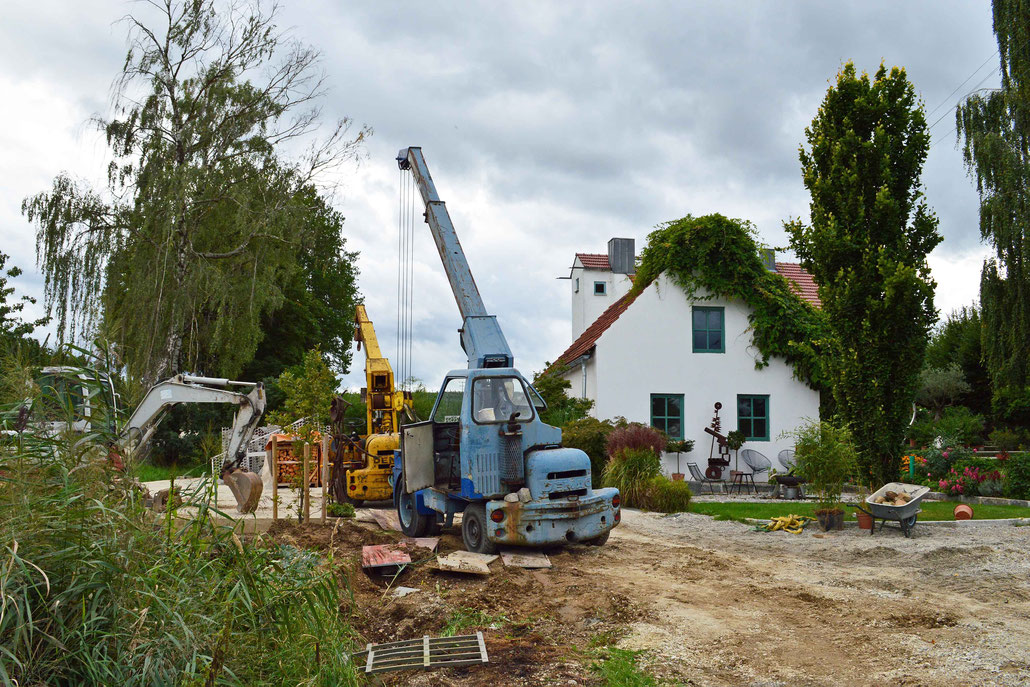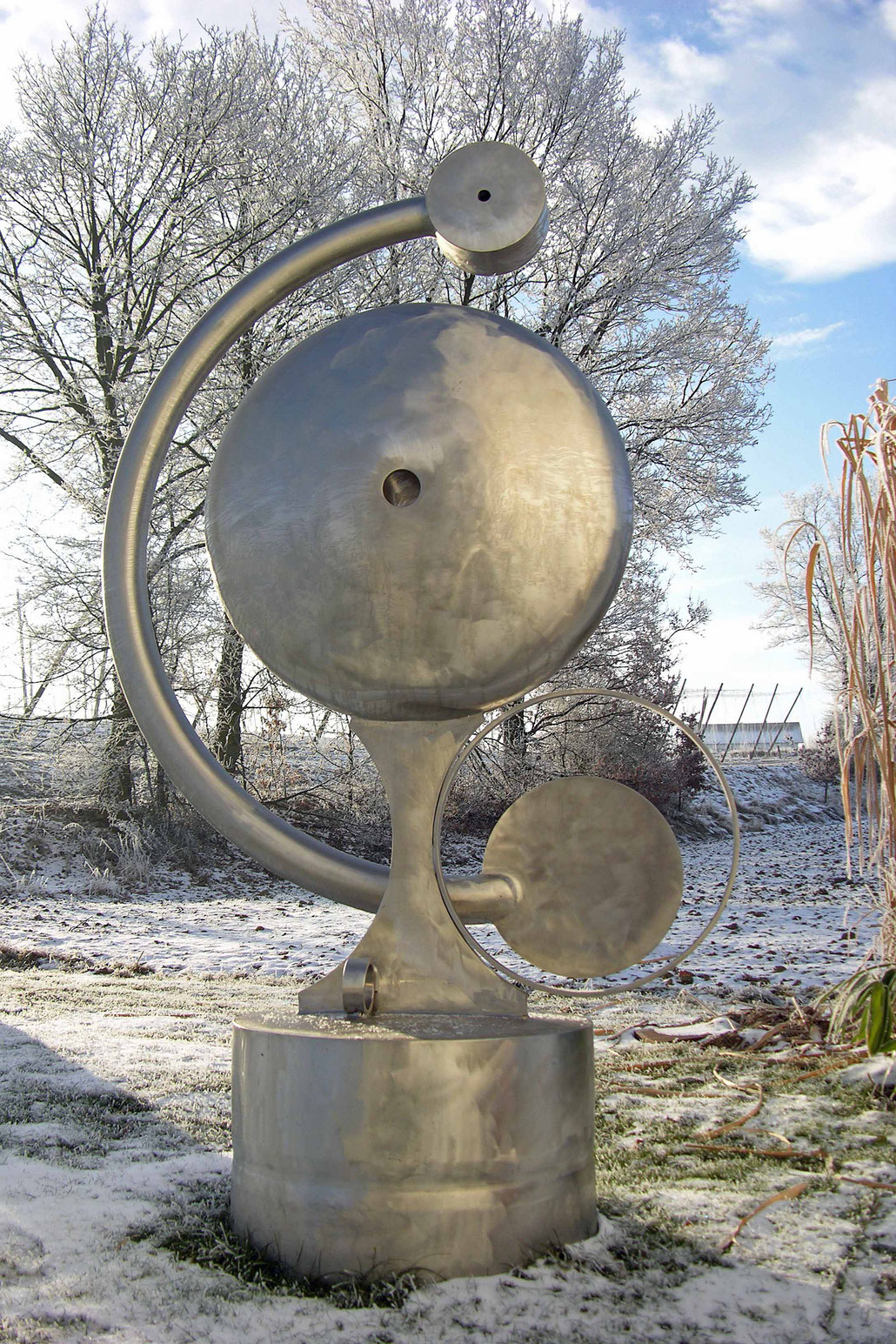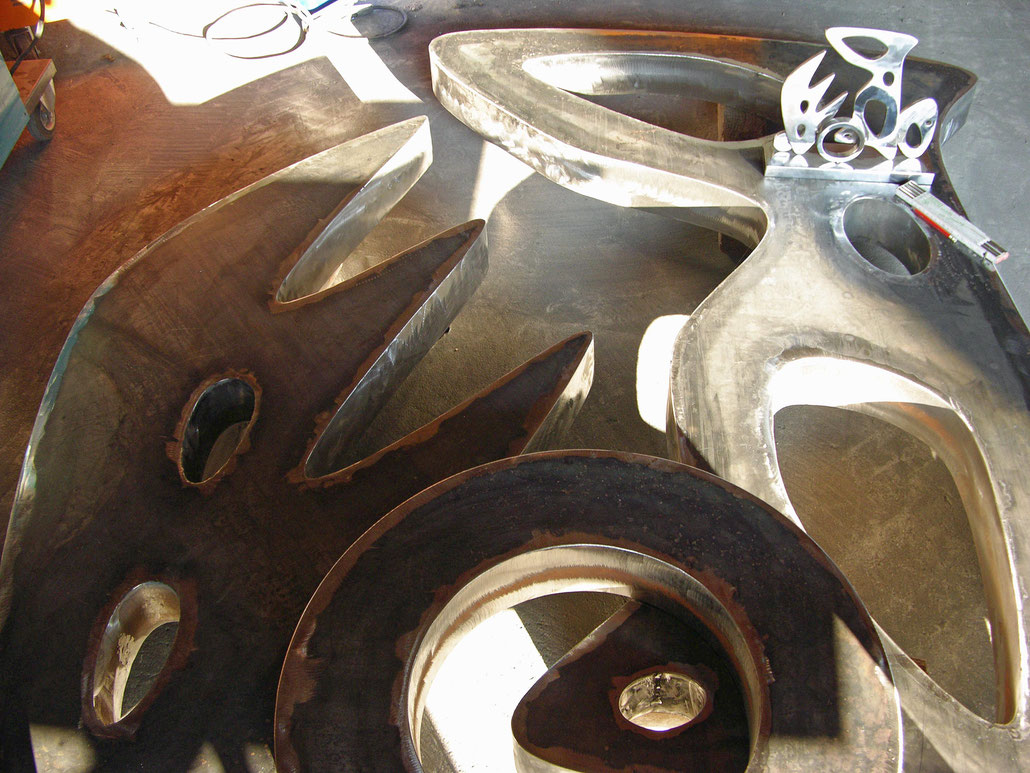 Several pieces for the large version of LES PLANTES PLASMATIQUES in Corten steel and the stainless scale model